Laird Superfood Instafuel Premium Instant Coffee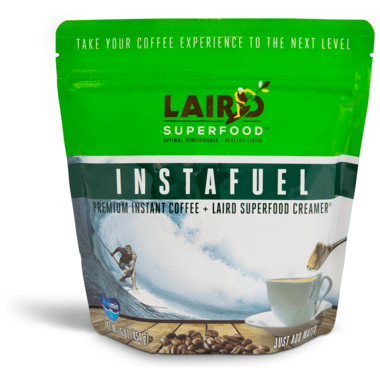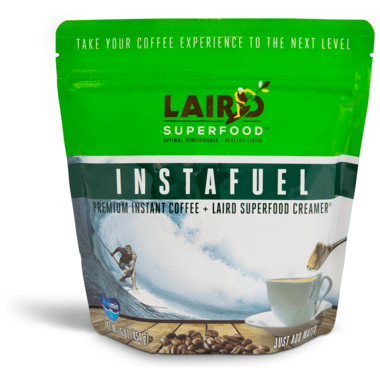 Laird Superfood Instafuel Premium Instant Coffee
Instafuel is the perfect mix of premium 100% Arabica coffee and the Original Laird Superfood Creamer. Whether you are headed off to work or play, enjoy the delicious taste of Instafuel by simply adding hot water. Convenience never tasted or felt so good.

Note: Contains 50mg of caffeine per 10.7g serving.
Directions: Add 1 tablespoon of Instafuel to 6 oz of water and mix. Due to no additives this product may clump. Simply massage bag to break up contents before use.
Ingredients: Coconut Milk Powder, Organic Coconut Sugar, Arabica Instant Coffee Powder, Aquamin™ (Calcium from Marine Algae), Organic Extra Virgin Coconut Oil, Organic Red Palm Oil.

Allergies: Contains: Tree Nuts (Coconut)