Lakrids No. 2 Atrisan Salty Liquorice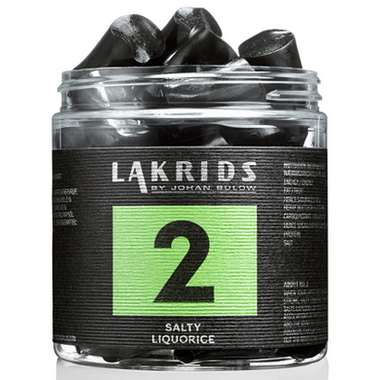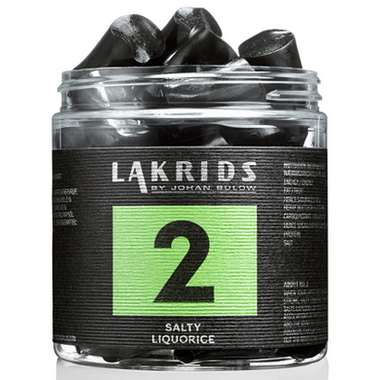 Lakrids No. 2 Atrisan Salty Liquorice
Salty liquorice, this potent Nordic taste explodes on your tongue, bringing up associations of the sea, tar, bonfire smoke and the scent of resin. Salty Liquorice is the absolute favourite in the Nordic countries, but the roots come from Iran.

Did you know Lakrids liquorice is gluten free?! Most liquorice is made with wheat flour but they choose rice flour for the best texture and finish. Made in Denmark. Store in a dark, dry place.

Ingredients: Rice flour, invert sugar syrup, cane sugar, treacle, 6 % raw liquorice, 4.5 % ammonium chloride, rapeseed oil, salt, anise oil, glazing agent: shellac.