by Virage Sante
12 Tea Pouches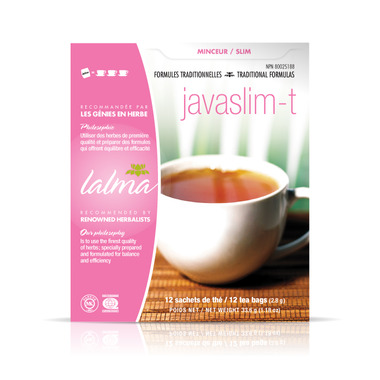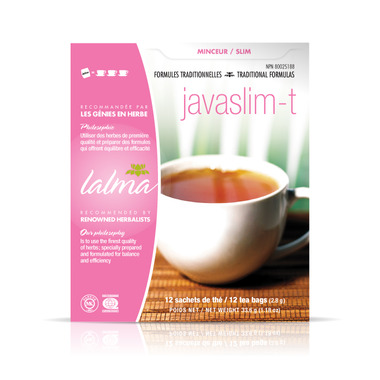 Lalma Javaslim-T Tea
by Virage Sante
12 Tea Pouches
Lalma Javaslim-T Tea is ideal to use during a weight program. This tea combines 4 specific plants which ensure a thorough hepatic and urinary draining action.

Ingredients (per tea bag): Organic green tea, organic horsetail, organic parsley, java tea, natural flavors.
Directions: Seep a 2.8 g tea bag in 3 cups (750 ml) of boiled water for 1-5 minutes. Drink 1-3 cups a day. 1 tea pouch = 3 cups of tea.
Warnings and risks information: This beverage is not a medication. Certain plants may not be appropriate for children, pregnant women or people using a lot of medication or for people with intestinal problems. Consult your health practitioner before using.