Lalma Pleasant Dreams Herbal Tea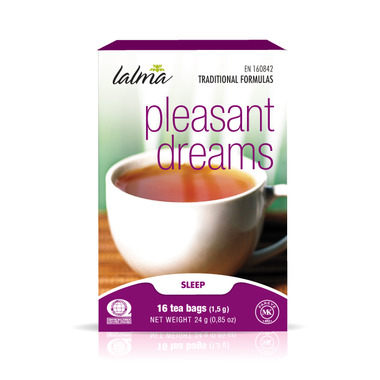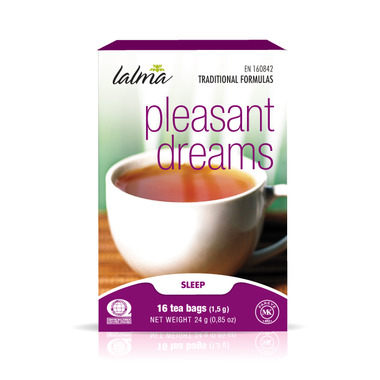 Lalma Pleasant Dreams Herbal Tea
Lalma Pleasant Dreams Herbal Tea is perfect for individuals seeking a peaceful night's sleep. Passion flower, lemon balm, Valerian and wild linden all work together to make your nights a paradise.
Ingredients (per tea bag): Organic passionflower, organic lemon balm, organic linden, organic Valerian, organic orange oil.
Directions: Steep tea bag in 250 mL of boiled water for 1-3 minutes. Drink 1-3 cups a day.

Warnings and Risk Information: This beverage is not a medication. Certain plants may not be appropriate for children, pregnant women or people using a lot of medication or for people with intestinal problems. Consult your health practitioner before using.