Weight Control Tea Combo
48 Tea Bags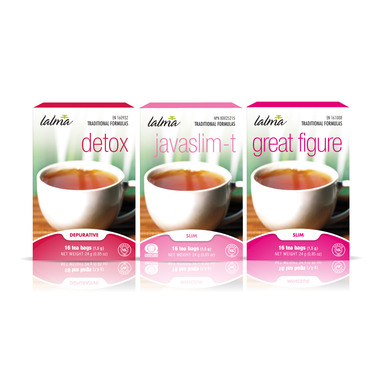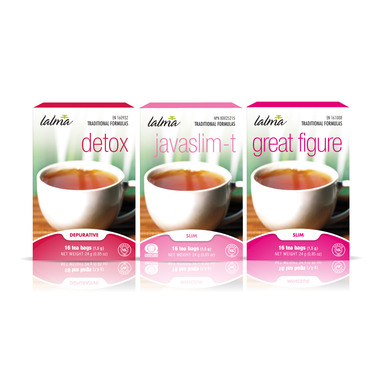 Lalma Thin Slim Tea Trio
Weight Control Tea Combo
48 Tea Bags
Lalma's thin slim tea trio is for individuals who want to loose weight. The plants used work together in the Great Figure, Javaslim-T and Detox infusions.
Contains:
Detox herbal tea, Javaslim-t herbal tea and Great Figure herbal tea.
Directions: SDrink Detox with breakfast, Javaslim-t after lunch, Great Figure after dinner or in the evening.

Warnings and risks information: This beverage is not a medication. Certain plants may not be appropriate for children, pregnant women, people using a lot of medication or for people with intestinal problems. Consult your health practitioner before using.