LaraBar Fruit & Nut Food Bars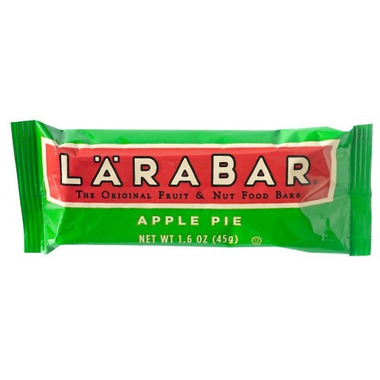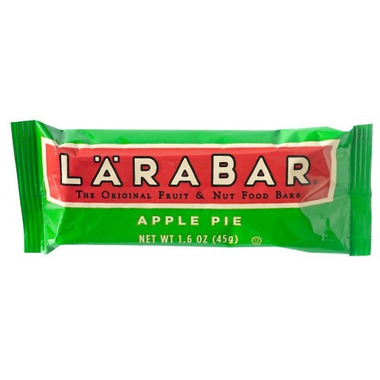 LaraBar Fruit & Nut Food Bars
Apple
Case of 16 x 45 g Bars
Just like Grandma's and under 200 calories, this Apple Pie provides 1 full serving of fruit and 5 grams of fiber.
Not too sweet, and spiced with cinnamon and raisins, Apple Pie also has almonds, walnuts and natural chewy goodness.

Features:
Gluten free
Non-GMO
Vegan
Kosher
Dairy & Soy Free
Ingredients: Dates, Almonds, Unsweetened Apples, Walnuts, Raisins and Cinnamon.