Lascal m1 Carrier Black/Grey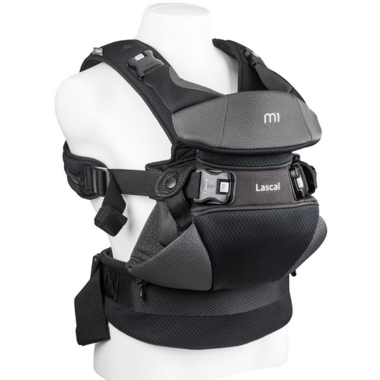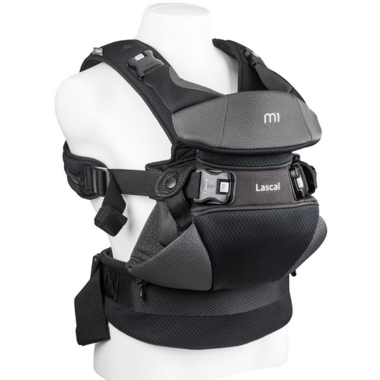 Lascal m1 Carrier Black/Grey
Innovative and ergonomic, the Lascal m1Carrier makes travelling with your baby easy. The unique Infant M-Seat adapts to promote the perfect 'M' seating position for newborns 3.5 kg. (8 lbs.), right up to 3–4 year olds weighing up to 15 kg. (33 lbs.)
Tested and Approved For your child's safety.
The m1 carrier is tested and approved by SGS according to the European standard EN 13209-2:2016 and the US Standard ASTM F2236-16a. Every single component is tested to meet the standard for kid's products according to REACH (EU) and CPSIA (U.S.).
Features:
The ergonomic design and high quality fabrics used.
The wide padded shoulder straps.
the back support built in to the waist belt will distribute your child's weight evenly, keeping you comfortable.
High quality polyester fabric.
Breathable 3D.
Soft and friction free.
Wind and rain cap is made of a waterproof fabric.
Washable.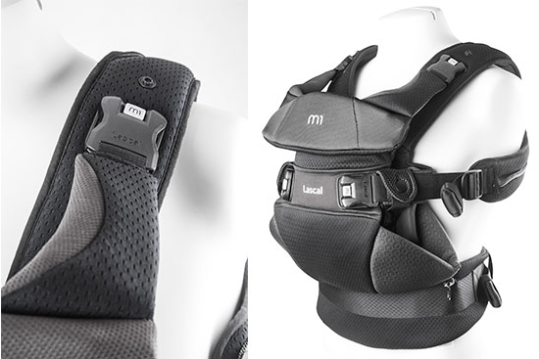 A wide waist belt with a padded back support and padded shoulder straps provide optimal distribution of the child's weight and optimal comfort for you.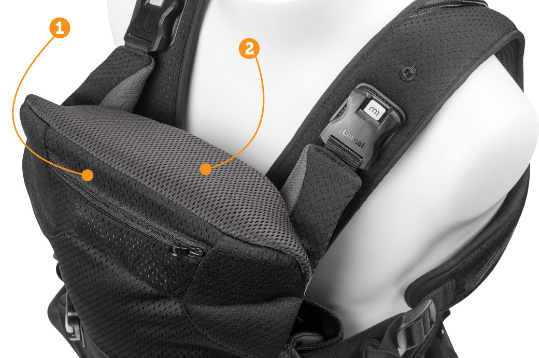 Head support

1. Structured head support for total comfort.
2. Includes a head shield for newborn babies.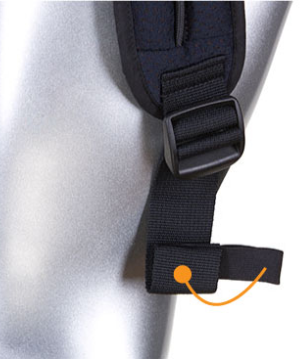 Strap tidies

Strap tidies keep all loose ends in place.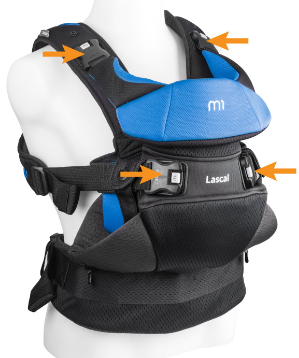 One-handed operation

Easy and safe to use with one-handed operated buckles.
One hand holding your child and one hand operating the buckles.