Lavami Pink Clay Face Mask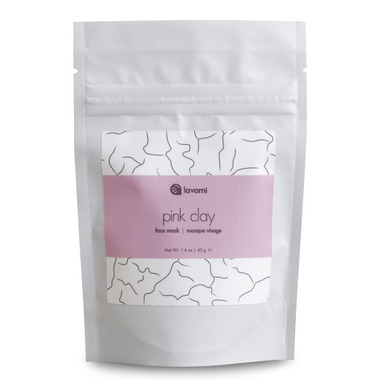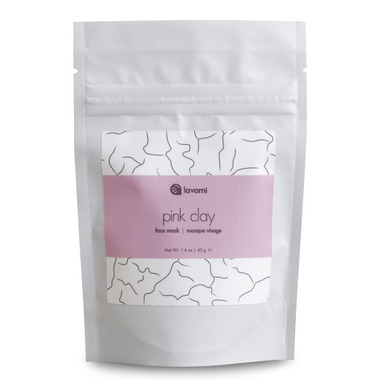 Lavami Pink Clay Face Mask
The Lavami Pink Clay Face Mask is gentle, yet exfoliates, pulls out excess dirt and oil, and minimizes the look of pores.
Features:

White clay is great for all skin types and gently draws out dirt and buildup from within the skin and pores and helps absorb excess oil. It is also a mild exfoliant.
Pink clay is a gentle clay for dry and sensitive skin, it very gently draws out buildup and dirt, absorbs excess oil.
Coconut flour exfoliates, hydrates, and cleanses the skin of excess oil and impurities.
Oat flour is hydrating and helps the appearance of skin texture. Oats are known to have calming qualities and contains saponins, which are a gentle cleanser that will easily remove dirt and impurities from the skin's surface without disrupting the skins barrier function.
Directions: Add a few drops of water to a tablespoon of the mask until desired consistency is reached. Apply to face and wait 10-15 minutes until the mask is dry and wash off.

Ingredients: White clay, pink clay, coconut flour, oat flour, geranium essential oil.

Caution: Discontinue if rash occurs. Do not get in eyes.