Lavami Serene Body Butter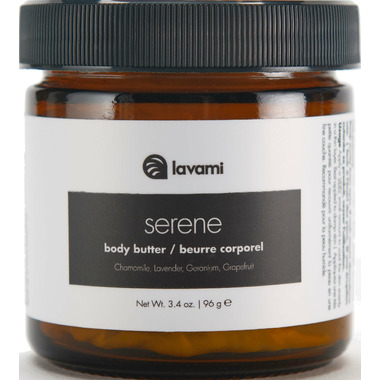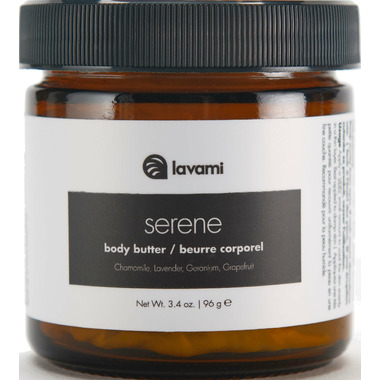 Lavami Serene Body Butter
Built on the belief that what you put in and on our bodies should be derived wholly from nature, only ingredients free from toxic ingredients like synthetic preservatives, fragrances and colorants are used. These ingredients are carefully selected and sourced from all over the world, with many locally, to ensure that that they are non-GMO, sustainable and of the highest quality.
A unique, light-weight and fast absorbing blended body butter, that is packed full of skin-loving ingredients that are nourishing and hydrating. Deeply moisturizing and more effective than water-based lotions and creams, you only need a tiny amount of product to fully moisturize the skin.
Features:
Intensely moisturizing
Natural ingredients
Gentle on skin

Instructions for Use: Apply a very small amount in a layer to the skin evenly.
Ingredients: Cupuacu Butter, mango butter, sweet almond oil, jojoba oil, chamomile oil, lavender oil, rosewood, geranium oil, grapefruit oil.