LaVigne Organic Skincare Clear Magic Mist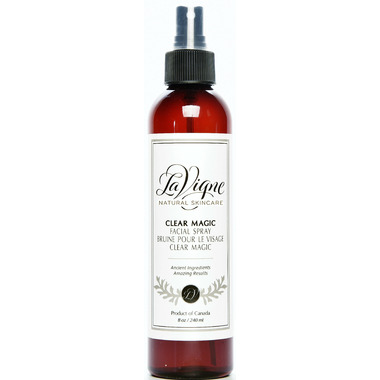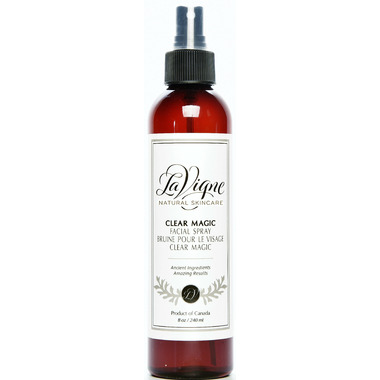 LaVigne Organic Skincare Clear Magic Mist
This superior, scent-free, anti-aging formula functions as a toner – just spritz a little over the face after cleansing. Nourish the skin with 84-mineral-rich Himalayan Crystal Salt and calm inflammation with Canadian Willowherb.
Features:
Promotes collagen growth, defends against bacteria, fungi, viral infections and germs, reduces scarring by regenerating new skin cells, effective with burns, blemishes, and more
Enhances moisture retention by creating protective film on skin, also believed to inhibit tyrosinase and therefore lighten pigmented areas
Contains 84 minerals and vitamins, helps boost PH
Directions:
Close eyes and spritz over the face after cleansing, or any time of day as needed.
Ingredients:
Reverse Osmosis Spring Water, Organic Tepezcohuite Extract, Canadian Willowherb Extract, Original Himalayan Crystal Salt, Caprylyl Glycol (and) Ethylhexylglycerin.