LaVigne Organic Skincare Intensive Eye Cream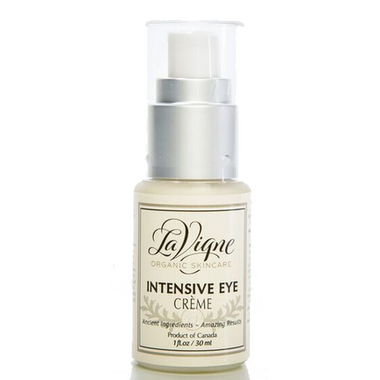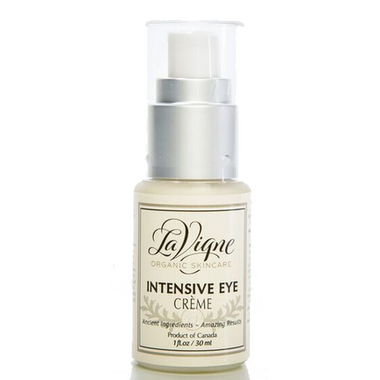 LaVigne Organic Skincare Intensive Eye Cream
This silky, smooth eye treatment is a powerful blend of natural extracts and emollients with more than 10 active, rejuvenating ingredients. Banish the tired look! Reduce puffiness and dark circles. Nourish delicate skin around eyes. Smooth appearance of fine lines.
Features:
Smoothing properties, high linoleic/flax acid and essential fatty acid content.
Healing, therapeutic emollient, renowned for its skin softening and superior moisture retaining ability and capacity to reduce scar tissue
Comfrey Extract, helps heal wounds & grow tissue
Ingredients:
Purified Spring Water, Sodium Cocoyl Isethionate, Cocamidopropyl Betaine, Glycerin, Gluconolactone, Glyceryl Caprylate (and) Glyceryl Undecylenate, Tepezcohuite Extract, Chamomile Extract, Lavender Extract, Chamomile Oil, Lavender Oil, Lavandin Oil, Sodium Chloride.