Lee's Ghee Gold Standard Turmeric-Infused Ghee
Organic Clarified Butter
200g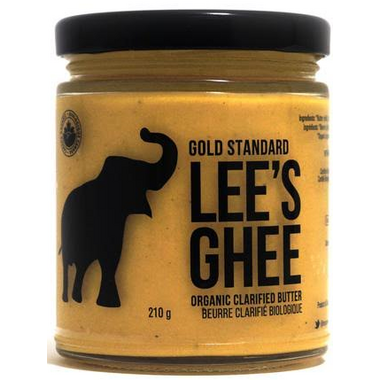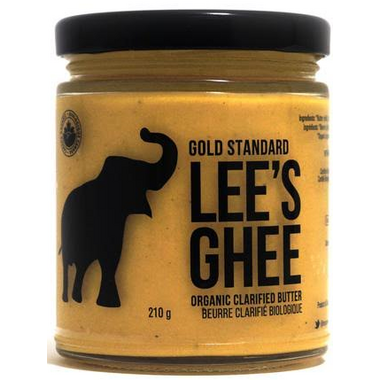 Lee's Ghee Gold Standard Turmeric-Infused Ghee
Organic Clarified Butter
200g
An earthy tasting ghee with antioxidant properties, Gold Standard can be used for sautéing vegetables, making curries, popping corn or adding to rice for a touch of colour. Ghee: better than butter!
Features:
Certified Organic
Non-GMO
Lactose Free
Grass-fed whenever possible
High Smoke Point
Small Batch
Made in Canada

Ingredients:
Organic butter, organic turmeric, organic pepper.
Contents:
200g or 7oz

*Refrigerate After Opening