Lee's Ghee Noisette Vanilla Brown Butter Ghee
Organic Clarified Butter
200g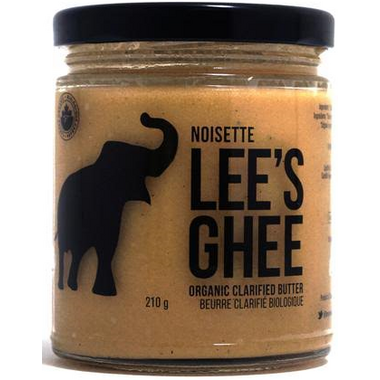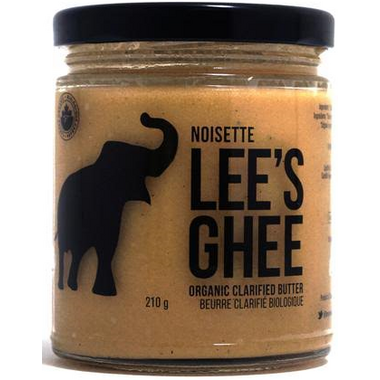 Lee's Ghee Noisette Vanilla Brown Butter Ghee
Organic Clarified Butter
200g
Noisette is Lee's version of brown butter, nutty and delicious. Enjoy as a spread on a slice of crusty bread, melted on popcorn, or in a hot, buttered cider. Ghee: better than butter!
Features:
Certified Organic
Non-GMO
Lactose Free
Grass-fed whenever possible
High Smoke Point
Small Batch
Made in Canada
Ingredients:
Organic butter, organic raw vanilla bean powder.

*Refrigerate After Opening



Mary Lou:
a few months ago
A delicious product. The vanilla flavour blended with the ghee itself does make it a rich, brown butter, as advertised. I enjoy it in on my morning toast. A little goes a long way which is a good thing as it is quite pricey. But like all gourmet treats you generally get what you pay for. I highly recommend it to anyone who's looking for a different taste experience.
Page
1