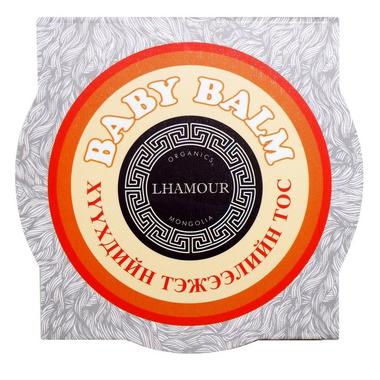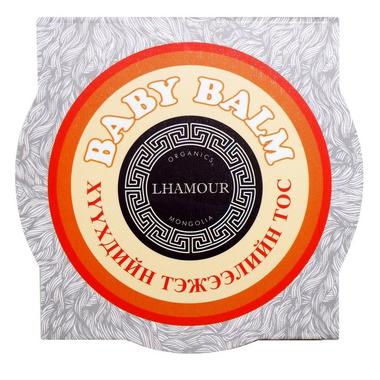 This rich and creamy organic Baby Balm easily absorbs into skin helping to soften, and smooth while preventing dryness. And it is an unique combination of traditional Mongolian ingredients like sheep's tail fat oil and African shea butter.

Ingredients: Sheep's tail fat oil, Olea Europaea (Olive) Fruit Oil, Carrot oil (Infused), Cocos Nucifera (Coconut) Oil, Butyrospermum Parkii (Shea butter), Tallow, Wil thyme oil (Infused), Alpha-Tocopherol, Rosa Damascena (Rose) Oil

Please note: This product may come from the manufacture with a "production date" sticker on the package. This date is not an expiry date. Lhamour has given each product a shelf life of 1 year from the date of production.