Lhamour Body Scrub Coffee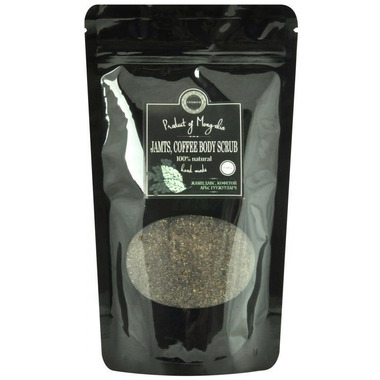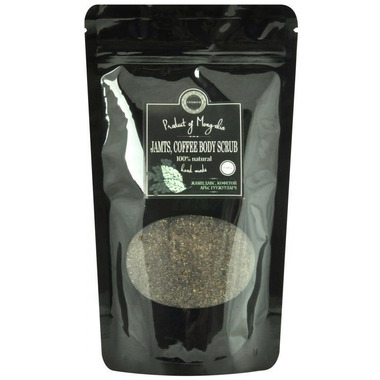 Lhamour Body Scrub Coffee
This grounded coffee and Mongolian "Jamts" salt body scrub includes all necessary minerals, natural oils and antioxidants to help treat stretch marks, scars, acne and make your skin smooth, soft and glowing.

Mongolian "Jamts" salt gently exfoliates your skin and reduces inflammation as well as targeting psoriasis, eczema, acne, blackheads, whiteheads and removes dead skin cells softly. Mongolian Peaberry roasted and ground coffee beans stimulate blood flow and target cellulite, scars and wrinkles. Oils moisturize skin, protect it from dryness and will give a soft feeling all day long. Vitamin E is full of antioxidants and works to prevent cellular damage and the effects of pollution, while acting as an anti-inflammatory.

Usage: Take the needed amount with a dry spoon on your hands, generously apply to skin in circular motions until the salt grains have dissolved. For areas with cellulite and scars, rinse with greater pressure and let sit for 5 minutes. Afterwards rinse off thoroughly & enjoy perfectly polished skin. Be sure to clean shower well afterwards. As this product is all natural and contains no perservatives, it is recommended to use 45 days after first opening.

Ingredients: Mongolian "Jamts" Salt (Sodium Chloride), Peaberry roasted and ground coffee beans, Glycine Soja (Soybean) Oil, Cocos Nucifera (Coconut) Oil, Daucus Carota Sativa (Carrot) Seed Oil, Canola (Canola) Oil, Tocopherol, Benzyl Alcohol, Dehydroacetic Acid

Please note: This product may come from the manufacture with a "production date" sticker on the package. This date is not an expiry date. Lhamour has given each product a shelf life of 1 year from the date of production.