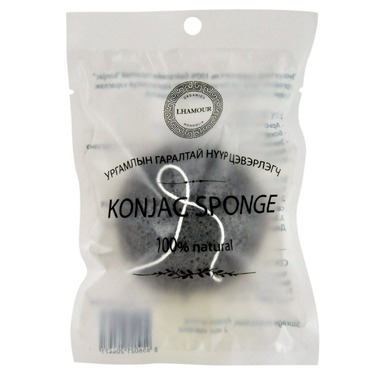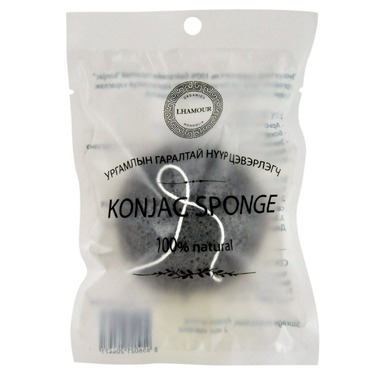 - We're sorry, this product is no longer available!
- Shop for other products in: Beauty Tools

Packed with mineral rich activated carbon, Lhamour's Konjac Sponge with Bamboo Charcoal deep cleans skin pores to eliminate blackheads and dirt whilst absorbing excess oils and toxins. A natural antioxidant, it kills stubborn acne-causing bacteria and is an effective natural treatment for acne sufferers.

Approximately 8cm wide, it fits perfectly in the palm of your hand for easy cleansing. Just add water for the ultimate in natural skin care.

Ingredients: Konjac Sponge, Bamboo Charcoal

As bamboo is actually a grass it is extremely fast growing and a 100% sustainable resource. Naturally antibacterial and antifungal, this Bamboo Charcoal contains activated carbon and minerals which have been used for centuries to absorb toxins, remove excess oils and fight hard to reach bacteria.

Please note: This product may come from the manufacture with a "production date" sticker on the package. This date is not an expiry date. Lhamour has given each product a shelf life of 1 year from the date of production.