Lhamour Men's Organic Facial Oil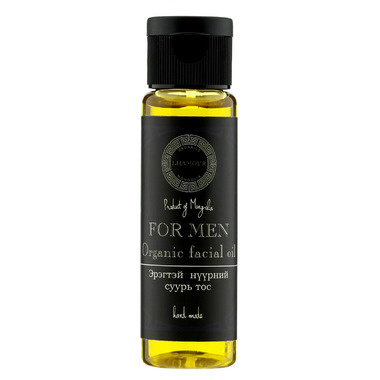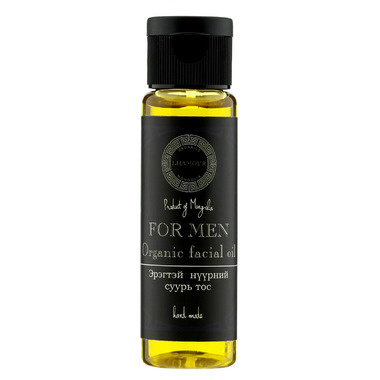 Lhamour Men's Organic Facial Oil
Organic anti-aging facial serum for men. Handmade and full of rich antioxidants just for you:
Avocado oil is easily absorbed by the skin and transported deep into the tissue, helping to moisturize it. Its hydrating properties make it ideal for dry, dehydrated or mature skins.

Extra virgin olive oil has the added advantage of containing strong antioxidants, making it a natural anti-ageing ingredient.
Rosehip oil is high in vitamins A, E, and C, and is one of the best oils for both optimizing healthy regeneration of skin cells and softening and smoothing scar tissue.
Vitamin E is also one of the main skin vitamins and helps to heal, regenerate and nourish the skin. Protects the tissues from free radical damage.
Thyme oil and peppermint essential oil are both antibacterial and anti-inflammatory and thus a perfect combination to help regenerate the skin after shaving. The essential oil will give you a fresh and clean feeling.
Carrot oil is a rich source of Vitamin A and Vitamin C and is said to be great for toning the skin and removing excess oil.
Usage
: After cleansing the face, pump 2-3 drops into your hand and apply directly to affected areas or evenly as a full face treatment in the morning and in the evening. Perfect after shaving.
Ingredients
: Olea europaea (Olive) oil, Persea Gratissima (Avocado) Oil, Thyme oil, Daucus carota (Carrot) oil, Tocopherol (Vitamin E), Rosa Canina (Rosehip) Seed Oil, Mentha Piperita (Peppermint) Leaf Oil
Please note:
This product may come from the manufacture with a "production date" sticker on the package. This date is not an expiry date. Lhamour has given each product a shelf life of 1 year from the date of production.