Lhamour Nipple Care Butter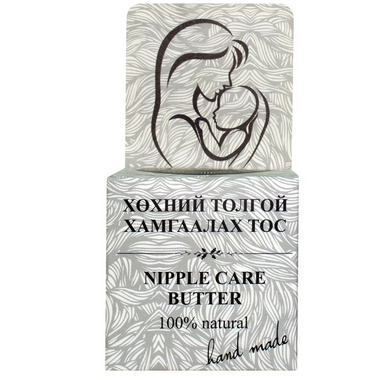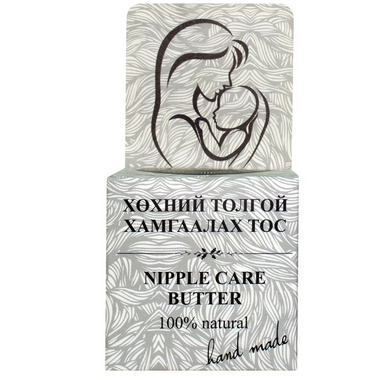 Lhamour Nipple Care Butter
All new mothers who plan on breastfeeding need a good nipple cream. Breastfeeding is a beautiful process that allows mother and child to develop a deep bond, but even mild discomfort can take away from the pleasure of this communication. When extreme pain is a part of the learning process, some mothers will start to rethink their choice to breastfeed before their baby receives the full benefit of their mother's natural milk. Thus, Lhamour has taken special care in providing you with the best natural nipple care cream.

How to use: Start using during the last 2 months of pregnancy 1-2 times a day to prevent nipples from dryness. If your nipples are hurting, it will soothe and protect the skin. You can use this soothing butter on any other dry skin area as well.

This nipple care butter contains no additives and is fragrance-free. It is completely safe for babies while providing a soothing relief for mothers and does not need to be washed off. Please keep the product in a dry and cool area without direct exposure to sunlight. This product has a shelf life of 2 years after production.

Made from 100% food-grade ingredients.

Ingredients: Cocos Nucifera (Coconut) Oil, Helianthus Annuus (Sunflower) Seed Oil, Sheep tail Fat Oil, Olea Europaea (Olive) Fruit oil, Beef Tallow, Cea Alba (Beeswax)

Caution: If nipple gets too sore, cracked and/or continue to hurt, see your doctor.

Please note: This product may come from the manufacture with a "production date" sticker on the package. This date is not an expiry date. Lhamour has given each product a shelf life of 1 year from the date of production.

Hand made in Mongolia.