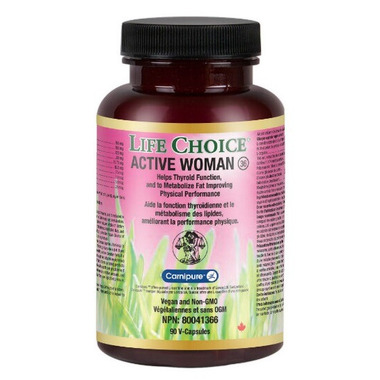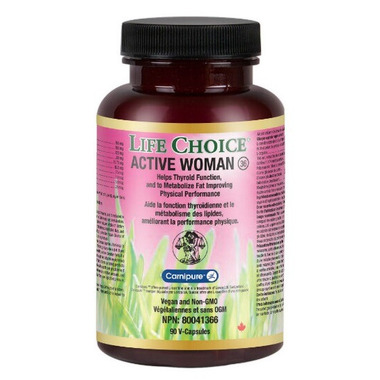 - We're sorry, this product is no longer available!
- Shop for other products in: For Her

Active Woman represents a unique formulation of the most effective breakthrough ingredients known to the medical/nutritional world, all in one capsule. The formula creates a synergistic relationship between ingredients, which work together and enhance each other's abilities to create energy and endurance.
Features
:
Helps the body to metabolize carbohydrates, fats, and proteins and to form red blood cells and support for healthy glucose metabolism
Helps to produce and repair connective tissue
Assists in protein synthesis
Helps in the function of the thyroid gland, and to metabolize fat and improve physical performance, and to metabolize fat by accelerating the fatty acid support into the mitochondria which leads to faster oxidation and supports cellular energy and metabolism
A proven fat burner, with the added ability to inhibit the production of new fat, Active Woman provides a powerful weapon to attack the flab, when combined with a program of reduced intake of dietary calories and increased physical activity.
Instructions for Use
:
Adults: Take 4 capsules daily with meals, or as directed by your health care practitioner. Consult a health care practitioner for use beyond 12 weeks.
Ingredients
:
L-Carnitine (l-carnitine tartrate 198 mg).......................................150 mg
Garcinia fruit and rind extract.....................................................150 mg
L-Arginine................................................................................125 mg
Green tea extract......................................................................83 mg
Caffeine...................................................................................18.75 mg
Velvet-bean seed extract 10:1....................................................12.5 mg
Copper (copper gluconate).........................................................75 mcg
Chromium (chromium picolinate)................................................50 mcg
Iodine (potassium iodide)...........................................................50 mcg
Molybdenum (molybdenum citrate).............................................25 mcg