Lifefactory Glass Bottle Collegiate Yellow Flip Cap & Silicone Sleeve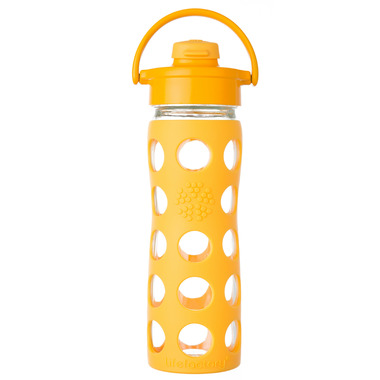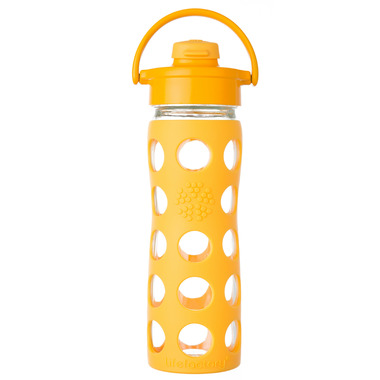 Lifefactory Glass Bottle Collegiate Yellow Flip Cap & Silicone Sleeve
Lifefactory Glass Bottle with Collegiate Yellow Flip Cap and Silicone Sleeve provides a narrow-mouth spout for on-the-go drinking. The medical-grade silicone flip top seals with the polypropylene (PP#5) cap. The pivoting handle provides a great way to carry the bottle and stows out of the way while drinking.
Features:
Glass bottles offer a pure taste with no leaching from plastics or metals
Wide-mouth access makes it easy to add ice cubes, citrus slices or tea bags
Protective silicone sleeve provides a non-slip gripping surface and helps prevent breakage
Dishwasher safe (place cap on top rack, no need to remove silicone sleeve)
Includes polypropylene cap - flip top made of silicone
All materials are FDA approved
All components made in the US or Europe
Product assembled in the US
BPA-free and phthalate-free
Dimensions:
Height: 26.67 cm (10.5")
Cap width: 6.96 cm (2.75")
Base width: 6.96 cm (2.75")
Weight: 0.95 lbs
Capacity: 450 mL
WENDY:
a few months ago
I love this bottle. There is no dreadful plastic or rubber taste. It is easy to clean, while dishwasher safe, I hand wash it. I appreciate the handle and the protective case. And I can use it for hot tea, which you tea drinkers know tastes horrid in anything but glass. It is a good solid container.
Page
1