Lifefactory Glass Bottle with Active Flip Cap & Black Silicone Sleeve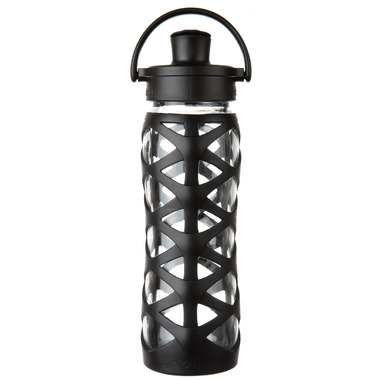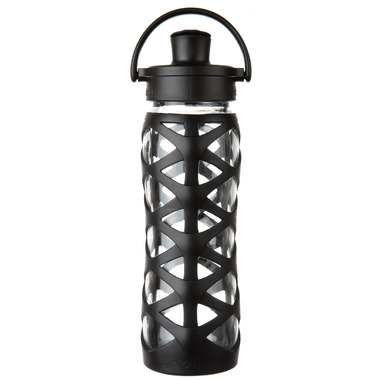 Lifefactory Glass Bottle with Active Flip Cap & Black Silicone Sleeve
Lifefactory Glass Bottle with Active Flip Cap & Silicone Sleeve offers a high flow rate for tip-and-sip drinking which is perfect for high-intensity activities. The leak resistant cap includes a stainless steel hinge with spring action. The pivoting handle provides a great way to carry the bottle and stows out of the way while drinking.
Features:
Glass bottles offer a pure taste with no leaching from plastics or metals
Wide-mouth access makes it easy to add ice cubes, citrus slices, or tea bags by unscrewing cap
A unique three-dimensional sleeve design provides durability and superior grip
Dishwasher safe (place cap on top rack/no need to remove silicone sleeve)
HEIDI:
about a year ago
Love these bottles. They don't smell, they're easy to clean. They'll last forever really if you take care of them. This is the third Lifefactory Bottle I've ordered for myself. I broke one last year after it froze in subzero temps in my vehicle. Aside from that I think these are the best water bottles around.
Page
1