Lillebaby CarryOn Airflow Charcoal & Silver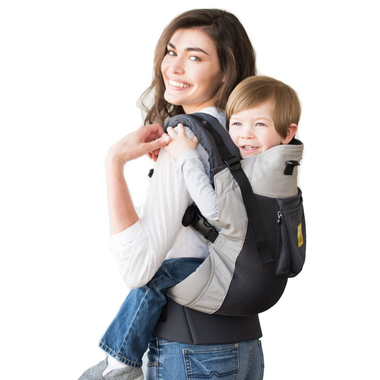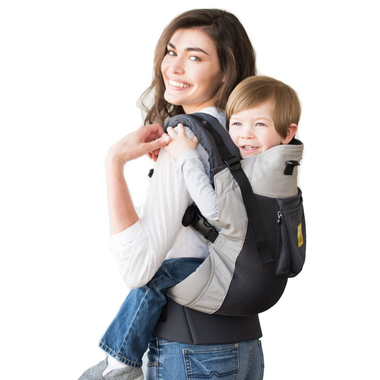 Lillebaby CarryOn Airflow Charcoal & Silver
Designed specifically for large toddlers and older children from 20-60 lbs, the CarryOn is an ergonomic and comfortable way to carry your child for many years. Featuring a wider and taller torso to accommodate children from size 2T in height and well beyond, the CarryOn is a versatile and practical tool for extended babywearing as your toddler grows.

Ideal for older siblings who want to ride, or as an option when your baby grows out of the Complete Carrier. The Embossed features their ultra-soft, light and highly breathable microcloth with embroidered designer detailing. Like all LILLEbaby carriers, the CarryOn straps can be crossed in back when wearing on the front.

Ergonomic Carrying
Carry on your front, hip or back. The CarryOn grows with your child up to 60 lbs.

Lumbar Support
Increases comfort, maintains healthy posture and alignment, and prevents lower back strain. Combined with an extra sturdy waist belt to maximize parents comfort. 


Three-Way Straps
The carrier offers near limitless adjustability! Enables wearer to carry "backpack style" or with straps crossed on the back. Dual adjustment buckles simplify breastfeeding and adjusting straps on the go. The CarryOn also has an adjuster on the front so that you can easily position baby closer to you.

Sleeping Hood
Features dual adjustment points to provide tailored support for baby's head while sleeping, sun protection while exploring, and privacy while nursing. Removable.

Extra Tall Torso
So comfortable your baby will fall asleep. The carrier features an extra roomy torso with wider and padded support for baby's legs, as well as a tall torso that reach high on baby's back.

Pockets
Large zippered storage pocket, plus easy-reach pocket for storing hood and essentials.


Wide, Padded Shoulder Straps & Waist Belt
Evenly distributes baby's weight for maximized comfort.