Lily Of The Desert Oil Control Cleansing Gel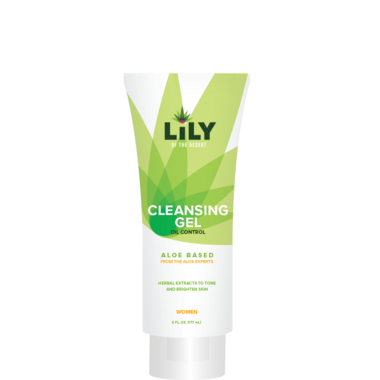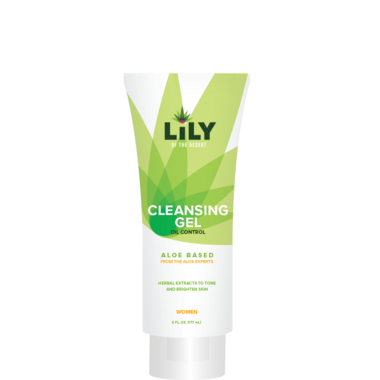 Lily Of The Desert Oil Control Cleansing Gel
For women who want that youthful glow, let the herbal extracts in Lily Of The Desert's Cleansing Gel tone and brighten your skin for a healthier look. Goodbye oily face, hello Miss Sunshine.
Key skin care ingredients:
Licorice Root to brighten and hydrate your skin
Turmeric to smooth your skin's surface, minimize fine lines and remove dead cells
Green Tea Extract to promote a healthy complexion
Lavender to calm skin, and Rosemary to keep your skin clean and energized.
Directions
: Squeeze small amount onto hands and work gently over face. Rinse well.
Ingredients
: Organic Aloe Vera Barbadensis Leaf Juice, Deionized Water, Cocamidopropyl Betaine, Decyl Glucoside, Polysorbate 20, Organic Aloe Vera Barbadensis Leaf Polysaccharides, Glycyrrhiza Glabra (Licorice) Root Extract, Vegetable Glycerin, Camellia Sinensis Leaf Extract, Xanthan Gum, Ethylhexylglycerin, Phenoxyethanol, Curcuma Longa (Turmeric) Root Extract, Rosmarinus Officinalis (Rosemary) Leaf Oil, Lavandula Officinalis (Lavender) Oil, Tocopheryl Acetate, Retinyl Palmitate
Free from parabens, sulfates, phthalates, artificial dyes, fragrances, animal byproducts, and testing.