Living Intentions Gone Nuts! Mesquite Pod Maple Blend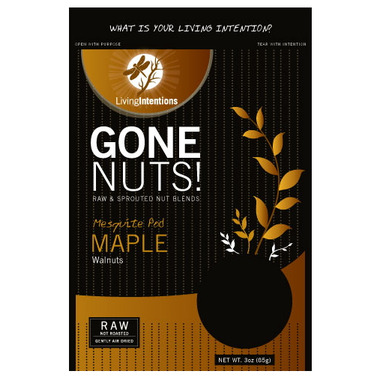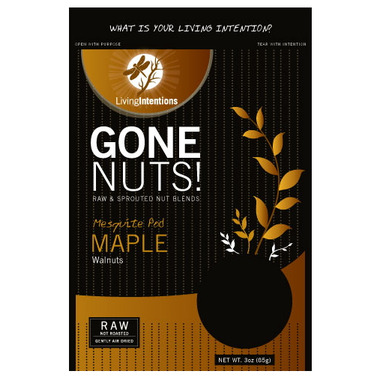 Living Intentions Gone Nuts! Mesquite Pod Maple Blend
The answer to all of your comfort food needs. Our super crunchy sprouted walnuts and mixed with pure maple, sustainably harvested Peruvian mesquite pod meal and warming spices. Taste great on a healthy salad or to top your favorite dessert. Take a taste a feel like a kid again!

Features:

Raw & Sprouted
Vegan

All Natural
Non GMO
Gluten free
No fillers, chemicals or additives
Ingredients
: Sprouted Organic Walnuts, Organic Maple, Organic Mesquite Pod Powder, Organic Cinnamon, Himalayan Crystal Salt and Organic Spices.