Logan and Lenora Waterproof Wristlet Clutch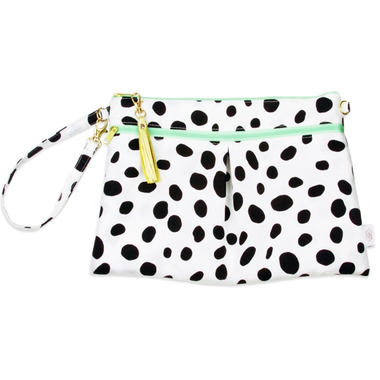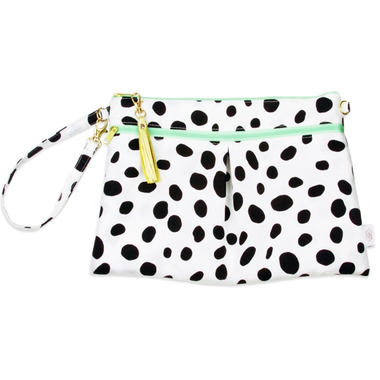 Logan and Lenora Waterproof Wristlet Clutch
"Why is this wet?!" -every mom ever. And that's why you'll ♥ Logan and Lenora's waterproof clutch.

Perfect for:


Features:
Throw in your mom bag or carry on its own
Made with toxin free performance fabrics perfect for Mommyhood
One waterproof pocket and one dry pleated pocket
Convertible wristlet to shoulder strap
Vegan leather tassel
Outer fabric is a durable poly canvass that looks and feels like cotton canvass while being lightweight
Dimensions:
8.5" H x 12" W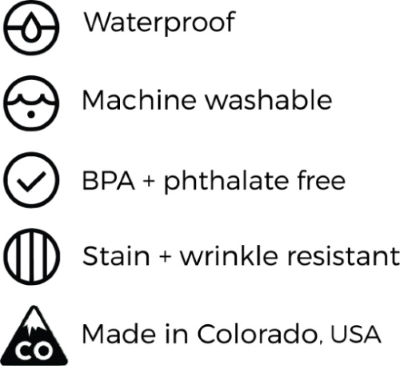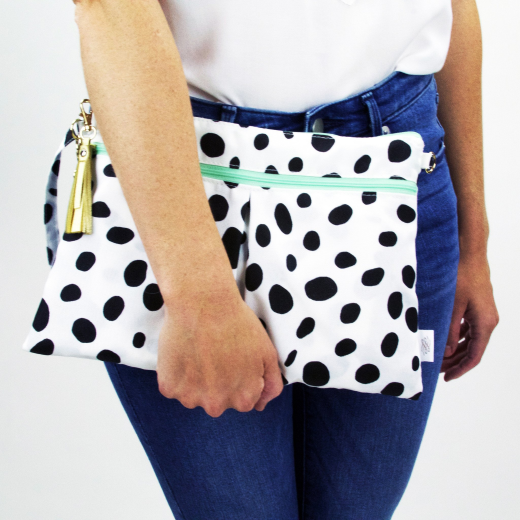 Christina:
about a year ago
I am just waiting for my baby to arrive so I can use this cute waterproof pouch! :D

What I love about it:
- Bright, fun pattern, very stylish
- Lots of room, appears waterproof to me
- The little added tassel is adorable and I like that the strap is adjustable
What I wish was a bit different:
- It's more of an obvious light nylon and looks heavier and thicker in the pictures online. I wish it was a bit thicker and 'fancier' looking so I could use it myself as a clutch. Perfect more for with a baby or in another bag (if that makes sense). Wish the front pocket was 2 separate pockets, or it had a smaller one inside for smaller items
What I don't like about this bag:
- So far nothing, i will review again if it does not wash well.
Page
1