Lolli Living Crib Bedding Set Peaks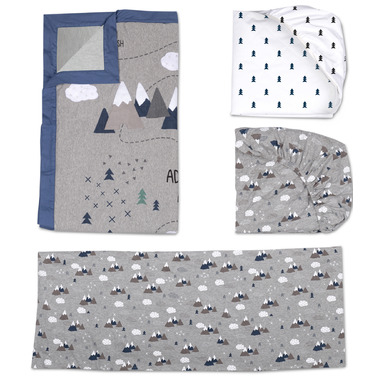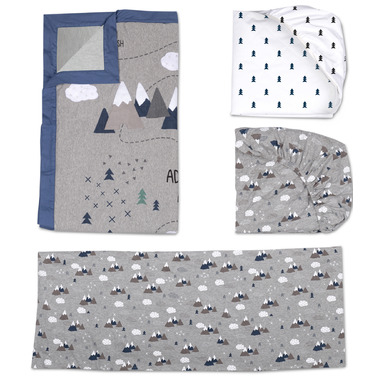 Lolli Living Crib Bedding Set Peaks
Tall mountains with frozen peaks sit in a majestic landscape of blues and grays. Your little one's big adventure begins on the frosty valley floor to the cloudy mountain summit.
The Lolli Living 4-piece Crib Set is complete with two design-coordinated fitted sheets, one quilt, and one bed skirt. The coordinating sheet means that one is always available when the other is in the wash. The quilt, woven from a premium cotton fabric, means a baby is cozy and snug all night. And, complementing in design is the charming bed skirt to top it all off.

Product Dimensions:
Fitted Sheet: 52" x 28" x 7.5"
Flat Sheet: 45" x 65"
Pillowcase: 18" x 12"