L'Oreal Paris
L'Oreal Age Perfect Cell Renewal Night Cream Moisturizer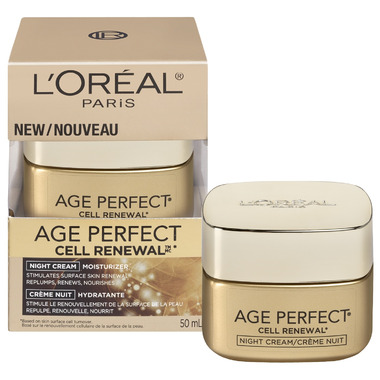 L'Oreal Paris
L'Oreal Age Perfect Cell Renewal Night Cream Moisturizer
Description
L'Oreal Age Perfect Cell Renewal Night Cream Moisturizer stimulates surface skin renewal, revealing millions of new cells for every day. So your skin looks replumped, refreshed, as if renewed.
Results:
Instantly: skin looks nourished through hydration and supple.
In 1 month: skin appears firmer, bouncier. Skin appears more dense, younger.