Lorna Vanderhaeghe Shapesmart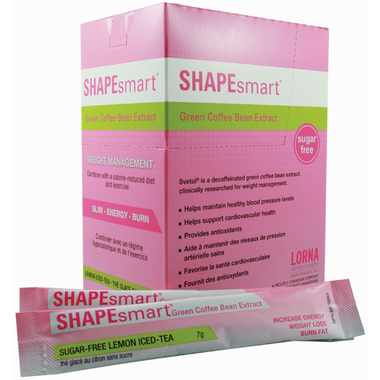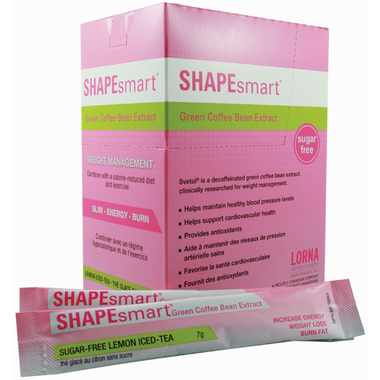 Lorna Vanderhaeghe Shapesmart
Lorna Vanderhaeghe Shapesmart is formulated with decaffeinated green coffee bean extract. Green coffee bean extract is clinically researched for weight management. Shapesmart helps maintain healthy blood pressure, supports cardiovascular health and provides antioxidants. Shapesmart does not contain artificial preservatives, colours or sweeteners; no dairy, gluten, GMOs, soy, sugar, wheat, yeast.

Benefits:
Helps maintain healthy blood pressure levels
Helps support cardiovascular health
Provides antioxidants
Does not contain artificial preservatives, colour or sweeteners;
Natural
Dairy Free
Gluten Free
Non-GMO
Ingredients:
Svetol Green Coffee Bean Extract (Coffea canephora) (50% chlorogenic acids) 400 mg
Non-medical ingredients:
xylitol, inulin, citric acid, natural lemon and lime flavours and stevia (0.01%)
Directions:
Mix 1 packet with water daily
Warnings:
If you are breastfeeding, consult a health care practitioner prior to use. If you are pregnant, do not use this product.



Dorota:
a few months ago
I am taking Shape Smart for the past 2 weeks but I have not noticed any change in my weight. I am 130 lbs now and so I was 2 weeks ago. I will continue taking the product for a while longer hoping that it will still shows some improvement. The taste is good and for that I gave the 3 stars.
1