Love Child Organics Baby Food Pouch With Quinoa
Mangoes & Apples (6+ Months)
128 mL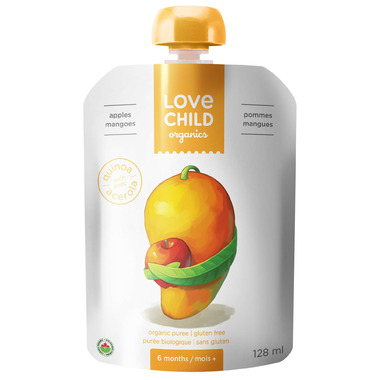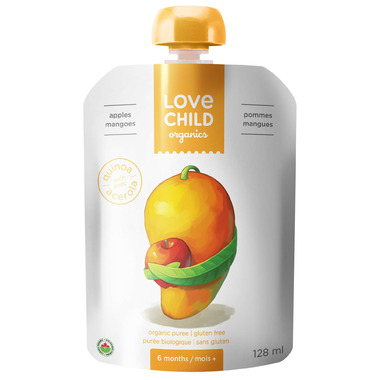 Love Child Organics Baby Food Pouch With Quinoa
Mangoes & Apples (6+ Months)
128 mL
Love Child Organics Mangoes & Apples is a simple yet delicious blend your baby will love! Mangoes, known as the "King of Fruits", add both their yummy taste and nutritional power to this subtle combination of flavours. Babies will devour this and toddlers will love it too.
Ingredients:
organic apples, organic mangoes, organic acerola, organic quinoa, organic lemon juice concentrate.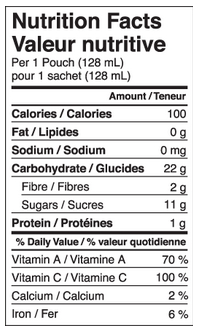 Kim:
more than a year ago
These products are great. My grandchildren love them and think they are a treat and all they have in them are fruits, veggies and quinoa. It's a meal all in one. On the run .... just grab a pouch for each of the kids to have on the way. Oh yeah ..... one last thing ..... so much more convenient than going to the store.
Page
1