Love Good Fats Mint Chocolate Chip Snack Bar Bundle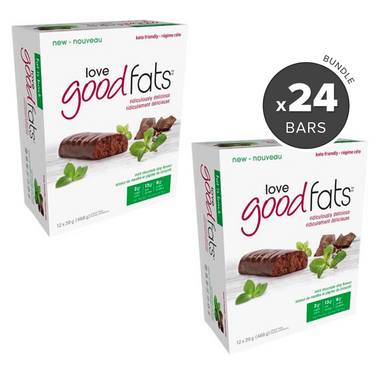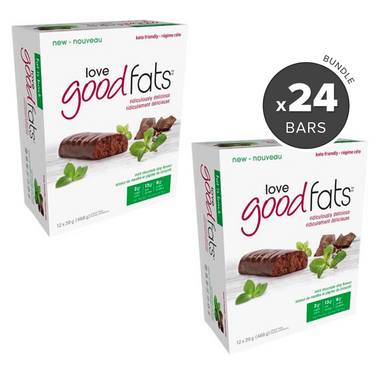 Love Good Fats Mint Chocolate Chip Snack Bar Bundle

The smell of fresh mint hits your senses as you snap open the wrapper - and a creamy melt-in-your-mouth truffle-like experience of mint and chocolate chips... only 2g of sugar, 5g of net carbs (for all the keto-peeps out there), 9g of protein and 13g of good, good fats.

Try them frozen for a totally different texture.

Love Good Fats is formerly Suzie's Good Fats. Same great taste, new name.