Love Good Fats Peanut Butter and Jam Snack Bars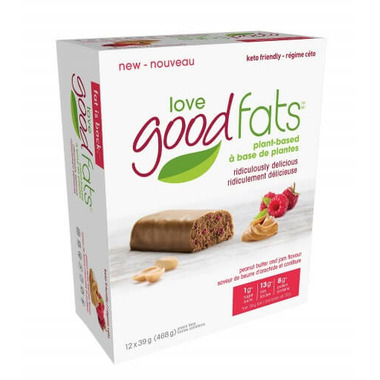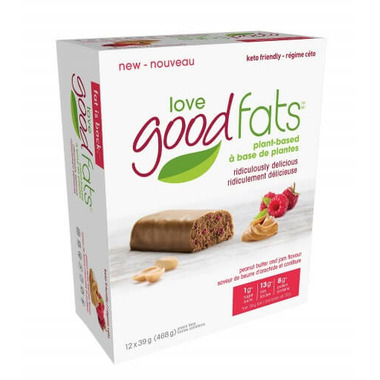 Love Good Fats Peanut Butter and Jam Snack Bars
Their newest flavour – and plant-based. You will think you're eating a real peanut butter and jam sandwich! Except maybe creamier! The big difference is that this bar has only 1g of sugar. Made with clean, natural and wholesome ingredients like our fats blend with peanut butter, coconut oil, butters and, their decadent peanut butter coating, lots of peanuts and some sprinkles of real raspberries..A ridiculously delicious, good for you, keto snack for the peanut butter lovers.
Try them frozen for a totally different texture.
Love Good Fats is formerly Suzie's Good Fats. Same great taste, new name.