Love to Dream Love to Swaddle Up Original Grey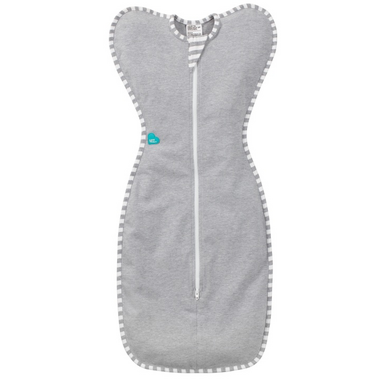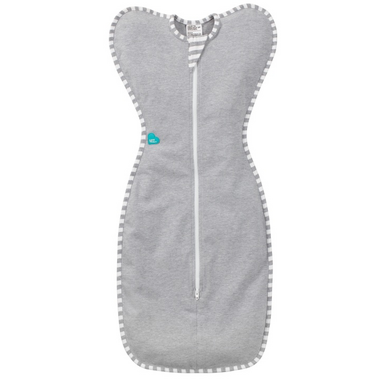 Love to Dream Love to Swaddle Up Original Grey
Allow your baby to self-soothe in the Love To SwaddleUP!
The Love To Swaddle UP is step one in allowing your baby to self-soothe, helping them to quickly settle & establish an easy & peaceful sleep routine. The Love To Swaddle UP is STAGE 1 (0-4 months) in the Love To Dream Sleep system. The unique & patented design allows you to swaddle with arms UP & legs splayed in a more natural sleeping position, giving your baby access to his or her hands.
Just being able to gently touch & rub their own face, or suck on their hands without restriction, is key to your baby self-soothing. And your baby self-soothing means more sleep for everyone!
Love To Swaddle UP baby wraps are specifically designed to help your baby to quickly settle & establish an easy & peaceful sleep routine.
Features:
Arms swaddle UP for self-soothing
Self-soothing helps babies sleep for longer
Swaddling is proven to help babies fall asleep & stay asleep
No hazardous studs or hook and loop fastener closures
Baby stays swaddled all night long
X Small (suitable for 2-3.2-kg), Small (suitable for 3-6kg), Medium (suitable for 6-8.5kg)

Christina:
a few months ago
Hmmmm, I feel like I am the odd one who doesn't like this swaddle I will explain more below, it might not matter to others what bothers me:
1) My son is 3 months and sucks his hands for comfort the fabric easily becomes wet and does NOT dry quick so it smells easily and needs to be washed which leads me to...
2) It cannot go in dryer! It takes 2 days to hang dry, so realistically I would need 3 which is too much money, no thank you
Danielle:
more than a year ago
Love this swaddle! My little guy sleeps so much better having his arms up, but still in so he's not woken by his startle reflex. And I love how easy it is with the zipper - super easy to tuck him in after a feed and he's out like a light. I just wish I'd known about it for the first two months! Will definitely be getting more as he grows.
Katie:
more than a year ago
Loved these swaddle sacks! It made night time changes so much easier and really helped us develop a regular sleep routine as he knew once he was zipped up that it was time to sleep. We went through all the sizes and then progressed to the style where the wings would unzip to help transition him to a sleep sack. It's a great quality product that's held up after many washes.
Page
1