Lumiere de Sel Crystal Bath Salt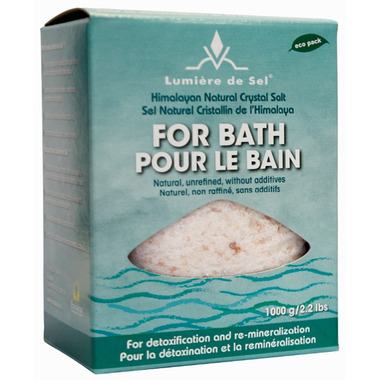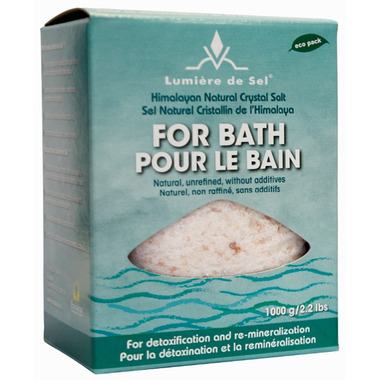 Lumiere de Sel Crystal Bath Salt
Salt baths are known for their soothing, regenerative, and purifying actions. Salt baths are recommended for people with dry skin: after a bath, the skin feels naturally soft and hydrated!

The detoxifying effect of a Himalayan salt bath corresponds to a three day fast. Body toxins are released in the water through osmosis, while minerals present in ionized form in the salty solution are absorbed through the skin. Such a bath is a sheer ocean of energy for the body. Bio-energetic deficiencies are realigned and body functions stimulated.

Lumiere de Sel Crystal Bath Salt is natural, unrefined, without additives, and Kosher Certified.