Lunapads Organic Undyed Maxi Pad & Insert Set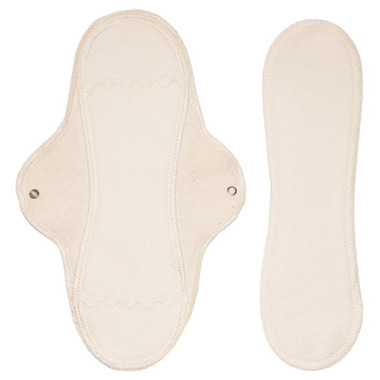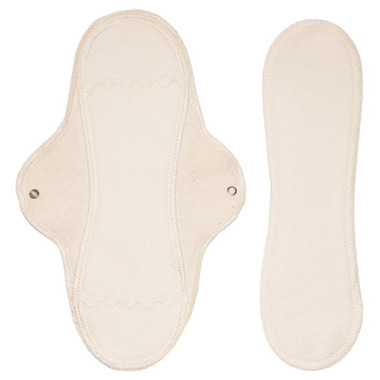 Lunapads Organic Undyed Maxi Pad & Insert Set
Lunapads washable cloth pads are soft, breathable and absorbent - a healthy, eco-friendly alternative to disposable pads.
The Organic Maxi Pad & Insert set features a leak-resistant core and is adjustable to accommodate light, moderate or heavy menstrual flow. Increase the absorbency of the Pad by adding one ore more Inserts. You can also change Inserts throughout the day approximately as often as you would change a disposable pad.
Organic Maxi Pad & Insert are both 10" / 25.5 cm in length and 2.5" / 6.5 cm wide when snapped. Additional Maxi Inserts can be purchased separately.
Features:
Machine wash and dry
Reusable for 5 years or more
Replaces 120 disposables
No added chemicals adhesives or fragrance
How to Wear:
Snap Pad base to underwear and place Insert under bands at either end of the Pad. Change Inserts throughout the day as often as needed.
Materials:
Pad: 100% organic cotton flannel base, Polyurethane laminate lining, topped with 100% organic cotton fleece
Insert: 100% organic cotton fleece