Lundberg Organic Cinnamon Toast Rice Cake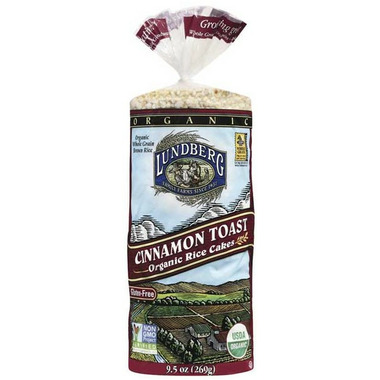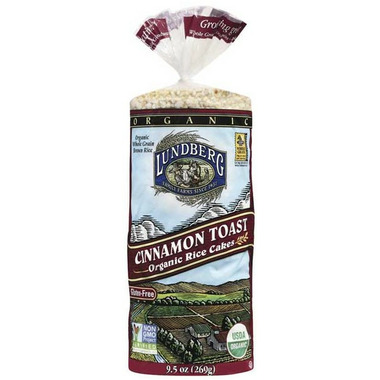 Lundberg Organic Cinnamon Toast Rice Cake


The finest whole grain brown rice yields the freshest, most nutritious rice cakes. That's why these whole grain brown rice cakes are so fresh and flavorful!

Each Lundberg cake is made with nearly twice as much rice as other brands. This means these rice cakes are packed with twice the flavor, value, and nutrition.

Ingredients: Organic Whole Grain Brown Rice, Organic Cane Syrup, Organic Cinnamon Sugar Topping (organic evaporated cane syrup, organic spices [organic cinnamon, organic allspice] , sea salt, natural cinnamon oil), Organic Caramel Flavor, Organic Cinnamon Flavor.