Mabrook & Co. Clean Deodorant Eucalyptus & Spice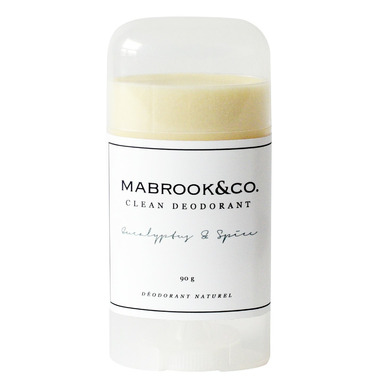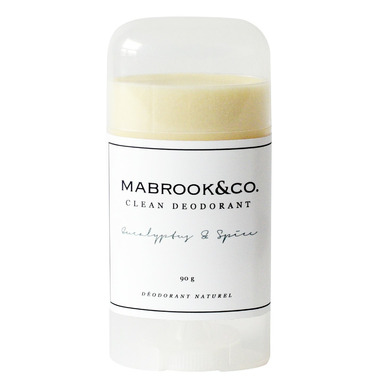 Mabrook & Co. Clean Deodorant Eucalyptus & Spice
Mabrooke & Co. Clean Deodorant fights odour and sweat by combining pure, natural, and organic ingredients in the most powerful and safe formula possible. Clean Deodorant will have you feeling confident and fresh and contains NO parabens, phthalates, propylene glycol, petrochemicals, or toxins.
Directions
: Apply product to clean underarms. Allow product to absorb for maximal efficacy.

Ingredients:
Cocos Nucifera*, Maranta Arundinacea, Cera Alba*, Sodium Bicarbonate, Tocopherol, Eucalyptus Radiata Essential Oil*, Piper Nigrum Essential Oil*, Syzygium Aromaticum Essential Oil*, Melaleuca Alternifolia Essential Oil*. (*=organic)
Cautions:
Please test product on your skin prior to use
discontinue use if rash or irritation occurs.

Natural, Gluten Free, Canadian Brand