Macrolife Naturals Jr. Macro Berri Reds for Kids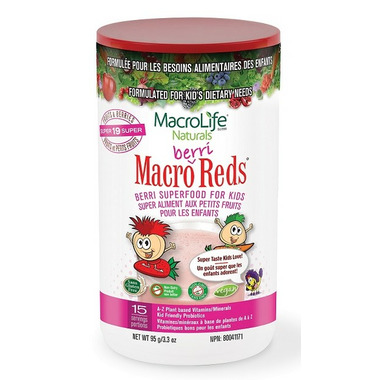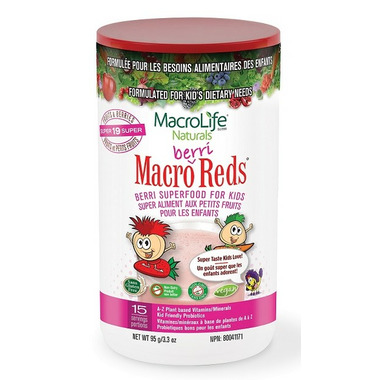 Macrolife Naturals Jr. Macro Berri Reds for Kids
Jr. Macro Berri Reds is an all natural fruit/berry flavoured multi-vitamin drink mix with a taste kids love! Delicious is the new nutritious!
Features:
Super Antioxidants; Goji, Mangosteen, Acai and Pomegranate
1 Billion Probiotics and Enzymes aid digestion and support immune system
Essential Vitamins A, C & D plus Calcium, Magnesium
Fortified With Trace Minerals & Electrolytes to help proper hydration
Contains over 70% certified organic ingredients
3+ servings of fruits and berries
70% less sugar than other fruit drinks
NO High Fructose Corn Syrup or Artificial Ingredients
Gluten Free & Vegan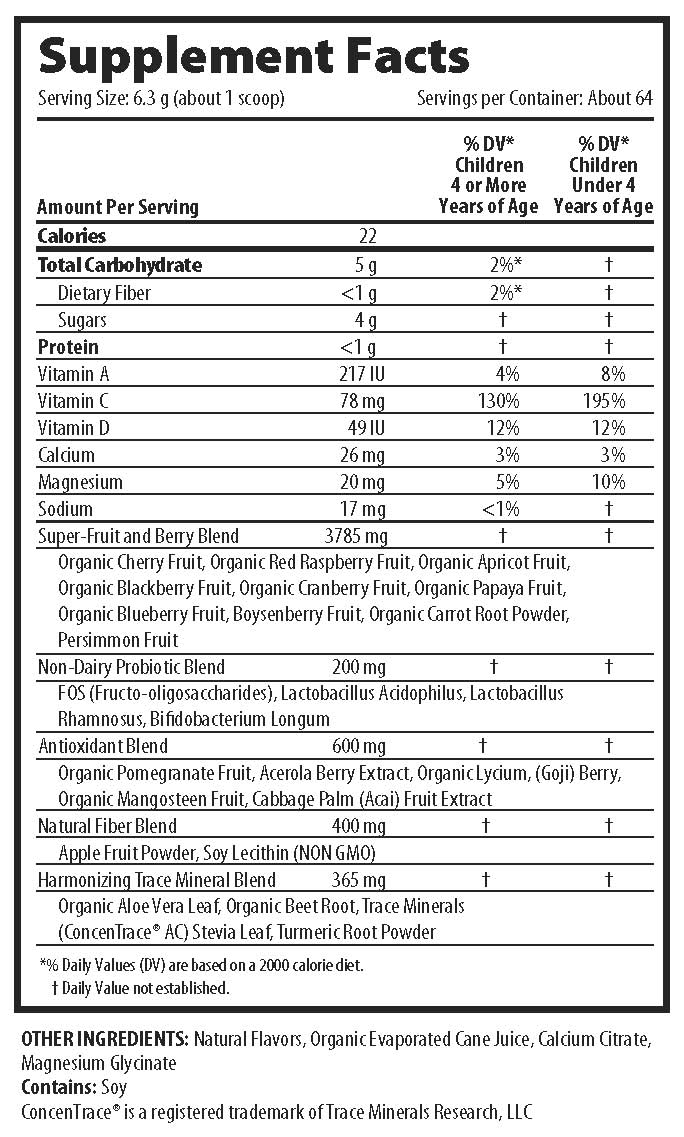 No common allergens or other harsh ingredients. No wheat grass, alfalfa, oat, kamut, rye, no soil based organisms, kelp, bee pollen, garlic, onion, MSG, GMO's, yeast, egg, artificial coloring, alcohol, preservatives, flavoring, salt, starch, maltodextrin, wheat, gluten, corn, stabilizers, pesticides, herbicides or dairy animal products.



Shay:
more than a year ago
My kids (3 & 5) absolutely love this stuff! I add it to their smoothies and it enhances the flavor as well as the nutritional content, so that makes mom happy too! It's slightly pricey, but lasts a long time (I keep mine in the fridge) and in my opinion worth the investment!
Page
1