Made in Nature Organic Goldenberries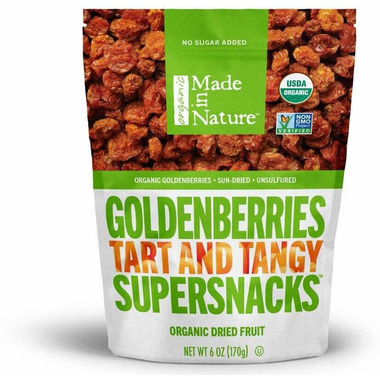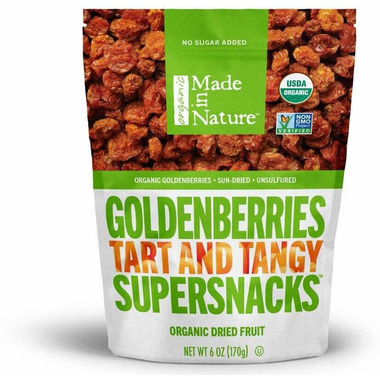 Made in Nature Organic Goldenberries
If our vine-ripened, sun-dried Organic Goldenberries leave you feeling even an ounce of "meh," you may need to see someone about that. Straight up: this fruit is not for the weary. It was literally born to be brazen.
Grown in the magnificent Andes Mountains, these moist, lip-smacking berries are crazy tart at first—brace yourself—but they end on a surprisingly sweet note that leaves you begging for more. And more. And more. Each bite is a massive burst of berry flavor straight out of the bag, in a mix or as part of a recipe. And the nutrition? So impressive, it's insane.
Features:

Good source of Vitamin C
Organic, NON GMO Project Verified, Unsulfered, Gluten Free, Sun Dried
Ingredients: Organic Goldenberries.