MadeGood Soft Baked Mini Cookies Apple Cinnamon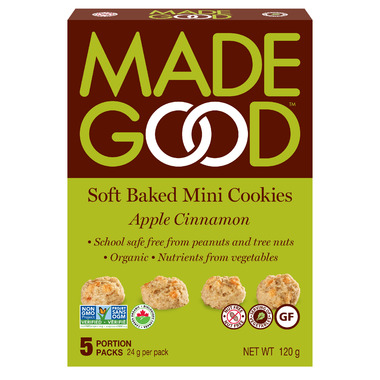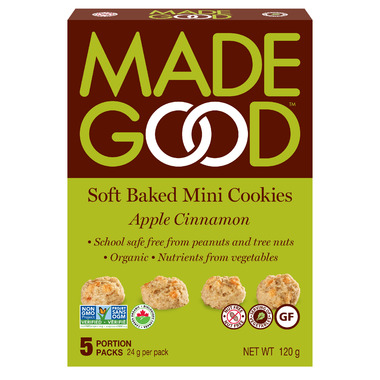 MadeGood Soft Baked Mini Cookies Apple Cinnamon
The MadeGood Apple Cinnamon Mini Cookies are soft baked to perfection. They're so delicious, you'd never guess there's servings of veggies hiding in them! This is an indulgence you can feel good about too, because these cookies are Organic, Vegan, Gluten Free, Dairy Free and Peanut + Tree nut Free, which also makes them the perfect school snack for the kids!

Ingredients: Gluten Free Flour Blend* (oat flour*, tapioca flour*, potato starch*), Cane Sugar Syrup*, Vegetable Oils* (Sustainable Palm Fruit Oil*, Sunflower Oil*),
Apples*, Brown Sugar*, Vegetable Glycerin*, Chia*, Baking Powder, Natural
Flavour*, Vegetable Extracts (spinach, broccoli, carrots, tomatoes, beets,
shiitake mushrooms), Sea Salt, Cinnamon*. *Organic.