Madhava Organic Amber Agave Nectar


Madhava Organic Amber Agave Nectar is made from the natural juice (aguamiel) of the agave plant, organically grown and sustainably farmed in the Sierra Madres region of Mexico.
Madhava Organic Amber Agave Nectar has a subtle maple-like flavour making it a delicious addition to entrees, sauces, roasted meat, and many other dishes. It is a great substitute for brown sugar, maple syrup or molasses!

Have you ever tried agave nectar in a smoothie? While it a whirl in this pumpkin pie smoothie found on our blog, The Well!
The heart of the plant is pressed to extract the agave juice. The juice is then filtered to remove any plant debris and heated to achieve the sweet nectar. The nectar is then filtered again to produce different flavor profiles.

Benefits:
Gluten Free
Organic

Kosher
Vegan
Low Glycemic Index
Ingredients:
100% Pure Organic Blue Agave Nectar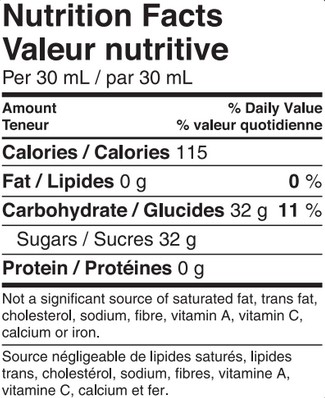 Similar Stevia & Sugar Substitutes