Maison Berger Aroma Bouquet Energy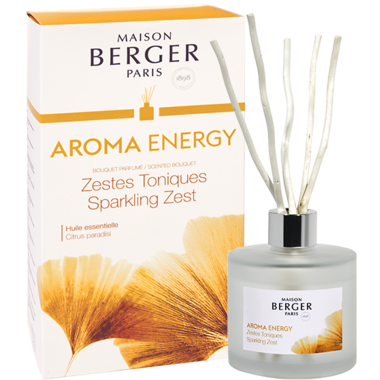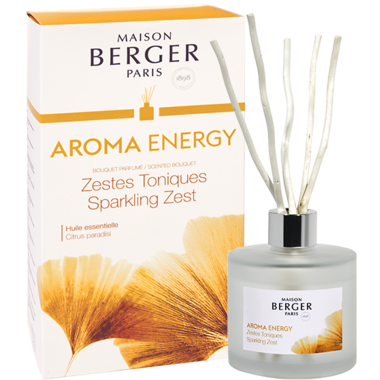 Maison Berger Aroma Bouquet Energy
This scented bouquet has a simple and elegant cylindrical shape and 6 natural willow twigs to diffuse the fragrance optimally. The frosted glass bottle is pre-filled with 180ml of Sparkling Zest - a modern and uplifting fragrance for a dynamic and energizing atmosphere. A flight of citrus notes rounded off with a veil of musk. In honour of French tradition and know-how, this fragrance is guaranteed colourant-free and is developed in France, in Grasse, by master perfumers.

Diffusion time is approximately 8 weeks, to relax and unwind. Formulated to energize and reinvigorate oneself. Essential oils of grapefruit help to create positivity, impart enthusiasm and reduce anguish and anxiety.
Expert tip: Use this home fragrance with your twig bouquet and turn the twigs regularly to reactivate diffusion and enhance your relaxation.
Ingredients: isopropyl alcohol 75%, essential oils