Mam Silicone Love & Affection Pacifier I Love Daddy Blue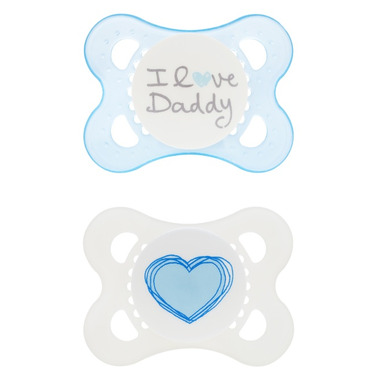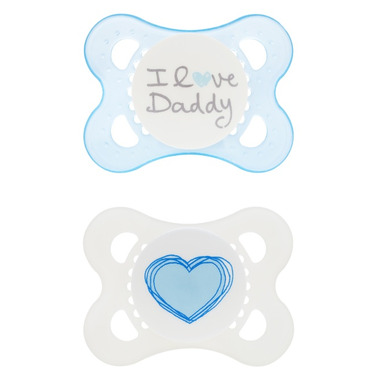 Mam Silicone Love & Affection Pacifier I Love Daddy Blue
This BPA-free Love & Affection MAM Pacifier was developed by leading pediatric dentists and developmental psychologists to provide maximum comfort and style for babies from birth to six months. MAM's cutting-edge pacifiers combine technological innovation and trendsetting design to help give babies a healthy start in life. Includes 2 BPA-free MAM Love & Affection Pacifiers.

Features:
Suited for babies 0-6 months
Symmetrical orthodontic, ultra soft nipple is sized and shaped for baby's developing mouth
Anti-slip surface helps keep the pacifier in the baby's mouth
Contains Silicone & Polypropylene
Warning:
Do not tie pacifier around child's neck as it presents a strangulation danger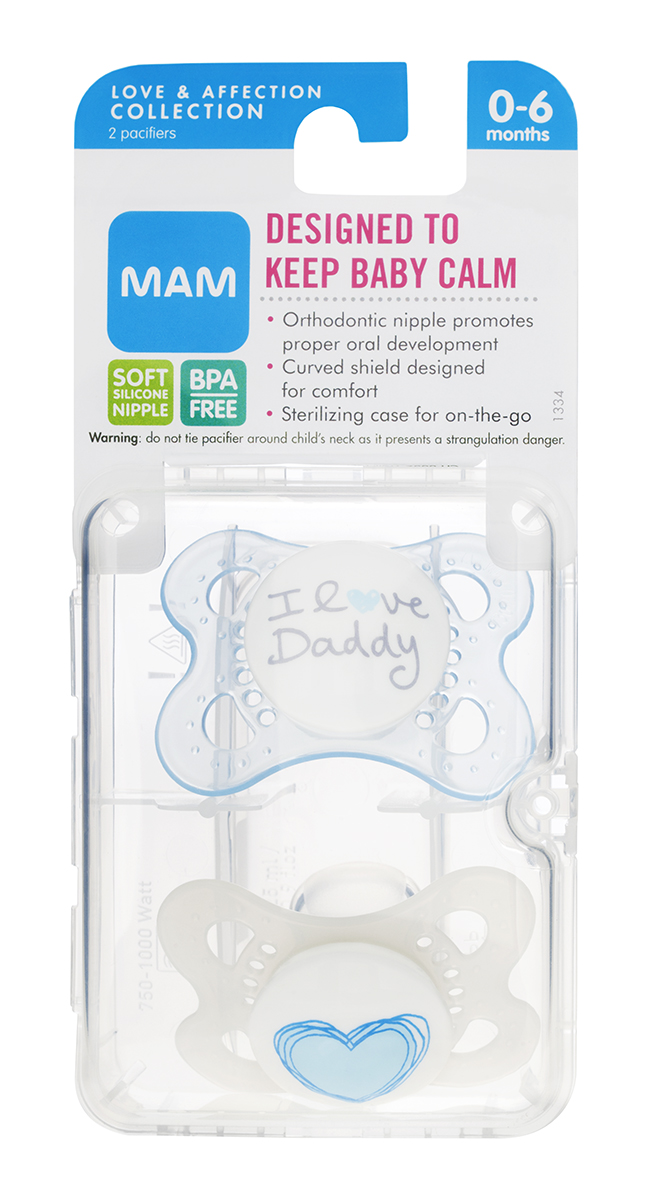 Katrina:
a few months ago
I tried different kind of pacifiers.Mam is my son's favorite. I tried Avent one and he would spit it out. The reason I gave four stars because the pacifier has no cover. It will get dirty when going out. I don't really like the case that Mam come with because it's not convenience. I hope Mam could have the pacifier cover same as Avent one.
Brittany:
about a year ago
My son loves these pacifiers. It's the only kind he will take. We got these exact ones when he was newborn and he took it right away. He's 6 mons now so we got him the 6+ and loves it. Mam is the only kind we get for him. We tried Nuk and he would spit it out so we stuck with Mam.
Page
1