Manba Natural Medium Spicy Peanut Butter
Haitian-Style Peanut Butter
500g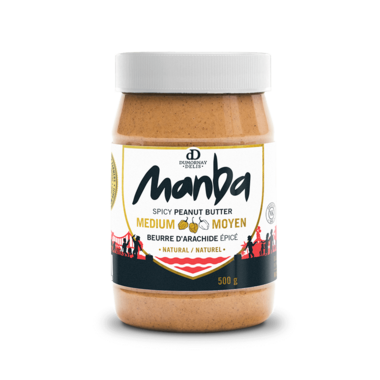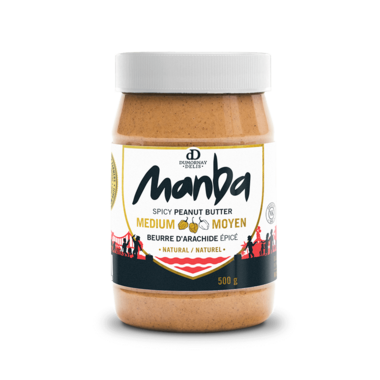 Manba Natural Medium Spicy Peanut Butter
Haitian-Style Peanut Butter
500g
Manba is the only spicy Haitian-style peanut butter in Canada, and the only natural peanut butter to include premium peanuts imported from Haiti. On top of the social mission to support Haitian peanut farmers, the recipe and blend of ingredients makes Manba the most exotic, savory, and delicious natural peanut butter you'll ever taste!
Velvety-smooth, moderately spicy, and a rich peanut taste, Manba Natural Medium is ideal on toast, slices of fruit, or a spoon!
Ingredients
: Dry-roasted peanuts from the USA & Haiti, and hot pepper.
Warnings
:
Facility processes peanuts, tree nuts, soy, sesame, and sulphites

Contains peanuts