Manduka Mat Wash Spray Invigorating Lemongrass & Sage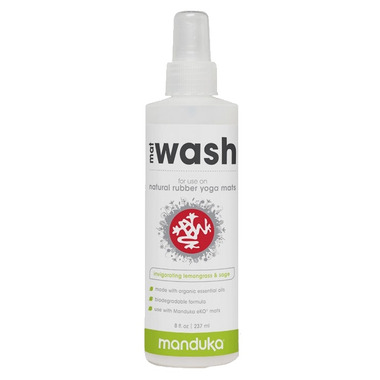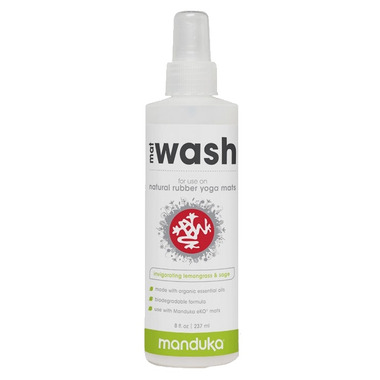 Manduka Mat Wash Spray Invigorating Lemongrass & Sage
Manduka's Mat Wash is an organic cleaning solution with essential oils specially formulated to keep your yoga mat clean and smelling fresh. Biodegradable, phosphate and alcohol-free, Mat Wash contains vinegar to help with oxidization and restoration of color, chelating agents that aid in cleaning, phosphate-free vegetable based oil surfactants that promote better surface penetration, and certified organic essential oils.
Scent: Invigorating Lemongrass & Sage - Light, sweet and crisp
Use & Care:
Daily Cleaning: After your practice, spray Mat Wash onto the mat surface and wipe down mat with a damp cloth. Air dry before rolling or using.

Deep Cleaning: Liberally spray Mat Wash directly onto the surface of the mat and soak for 5 minutes. Using a damp cloth, scrub the surface to remove dirt and stains. Wipe mat down with a clean cloth and air dry before rolling or using.