Manduka PRO Mat Extra Long Black Sage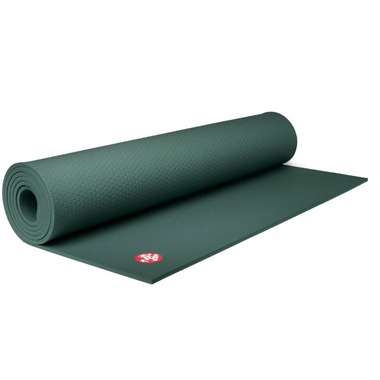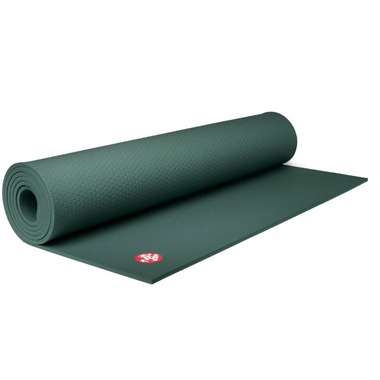 Manduka PRO Mat Extra Long Black Sage
There is a reason The Manduka PRO inspires such passion in its users - this incredibly dense yoga mat has unparalleled comfort and cushioning. With the superior non-slip fabric-like finish and simple, elegant design, The Manduka PRO will revolutionize your practice. When you want the very best yoga mat, the mat chosen by yoga teachers around the world, there really is only one choice: The Manduka PRO - for your practice and for our world.
Features:
9.5 lbs; 85" x 26"; 6 mm thick
Superior wear and longevity
Closed-cell surface to keep moisture and sweat from seeping into the mat and breeding bacteria (ideal for hot yoga).
High-density cushion for unparalleled experience, joint protection, and versatility on any surface (carpet, cement, hardwood floors).
Fabric-like surface finish for slip-resistance, even with light perspiration, yet non-sticky for optimal movement between poses.
Sustainable engineering ensures high quality material will not peel, flake or fade. Product improves with use over time.
Proprietary dot pattern bottom to resist sliding.
OEKO-TEX certified, emissions-free manufacturing.
100% latex free.
To Store
: Roll Manduka PRO mats with the top side (fabric-finish) facing outwards. This keeps the corners of the mat flat when practicing.
To Clean:
Manduka recommends using Manduka Mat Renew or any non-solvent household cleaner with a damp cloth or sponge. Hang to dry in the sunshine. DO NOT clean your mat with a garden hose, put in the bathtub or shower, put it in the washing machine, or use a vacuum cleaner - it may break the machine and ruin your mat!
Alina:
more than a year ago
I love this super long mat=))I am a tall girl and this perfectly fits my needs. However, during hot yoga class my hands sweat and slip on the mat. I did some research and find out that this is a common thing and the mat just had to be used more often in order to get rid of a factory coating. Apparently, on mat's packaging it said the same and ,also, it recommends putting some salt for 24 h then wash. I didn't try it , I bought a yoga towel instead which made my grip much better. Other than that, it's a great high-quality mat. Recommend.
Page
1