Manduka yogitoes Skidless Towels Enlightened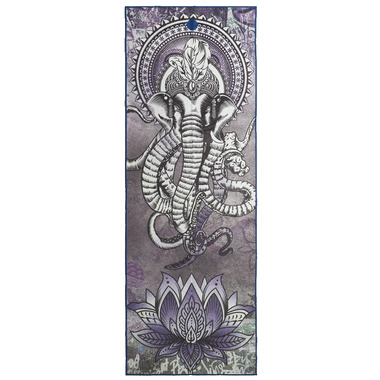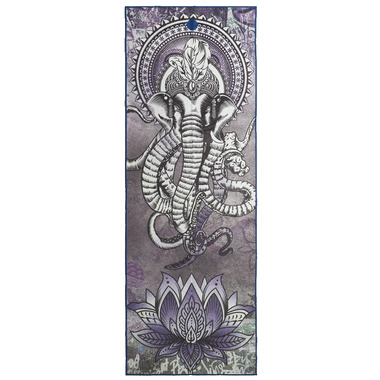 Manduka yogitoes Skidless Towels Enlightened
yogitoes towels are a stylish and hygienic way of absorbing excess sweat in your practice. The top features eye-catching designs, while Skidless silicone nubs below ensure a secure grip to your mat. Best of all, yogitoes are incredibly eco-friendly!
Features:
Standard: 1.25 lbs; 68'' x 24''
Sustainable, soft, hygienic, and absorbent
Lightweight and great for travel
Patented Skidless technology using 100% silicone nubs to grip the towel in place on your mat, floor, or carpet
Made using recycled bottles requiring 66% less energy to produce
All dyes are free of AZO, lead, and heavy-metals
To Use: Place your yogitoes towel on top of your yoga mat or directly on the floor, dot-side down. Some practitioners start with a dry yogitoes towel, while others prefer to slightly dampen the areas under the hands and feet before they begin. When you are finished, avoid rolling up damp yogitoes with your mat.
To Wash:
Machine wash cold with like colors. Deeper colors may require multiple, separate washings to remove excess dye. Tumble dry low or hang to dry. Do not bleach. Do not use dryer sheets, fabric softeners or detergents with fabric softener, as they will make the surface of your yogitoes slick. Because some dye loss may continue beyond the initial separate washings, use caution when practicing on light colored mats, or in light colored clothing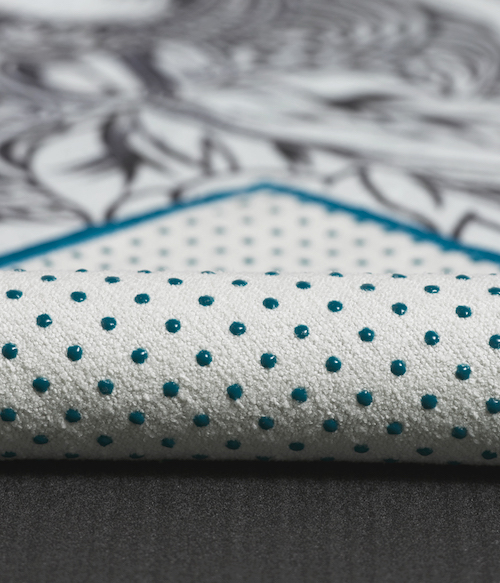 Minako:
a few months ago
I absolutely love this towel. It is very soft, and does not move during hot yoga classes at all. I bought it during the sale, and found out it went down even more 2 days after the purchased. I contacted the customer service, and got the price adjustment no problem. Excellent product, and excellent service.
Page
1