Manitoba Harvest Hemp Pro 50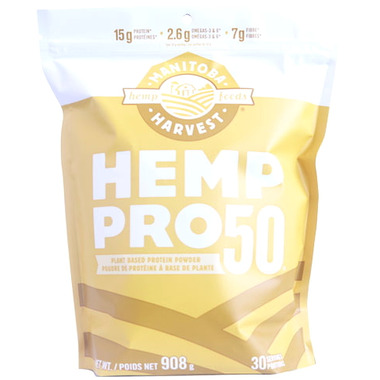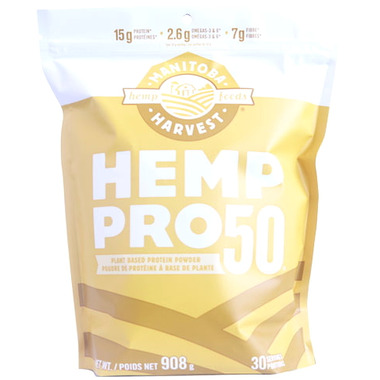 Manitoba Harvest Hemp Pro 50
Manitoba Harvest Hemp Pro 50 is best blended, adding a nutritious and delicious addition to beverages, breakfast foods and even various recipes.
Manitoba Harvest Hemp Pro 50 whole food 50% hemp protein powder is a bit of everything - protein, fibre and omegas. Plus Hemp Pro 50 is raw and made from just one ingredient.
Hemp Pro 50 is a single ingredient, whole food that provides protein and an ideal ratio of Omega-6 to Omega-3's including the rare EFA known as Gamma-Linolenic Acid (GLA). Testimonials have shown that GLA alone (not even including the other benefits of hemp) help with arthritis, joint mobility, eczema, hormonal balance, migraines, menopause in women, healthy cholesterol & blood pressure levels & even weight management.
Hemp protein powder is extremely easy to digest and also contains vitamins, chlorophyll, fibre, calcium and is rich in folic acid.
All of Manitoba Harvests packaging has the 'packaged on' and 'best before dates' to ensure you're getting the highest quality product available. Hemp Pro 50 contains no additives or preservatives and is non-genetically modified.
Manitoba Harvest Hemp Pro 50 is made in their dedicated hemp food facility that does not process any dairy, soy, nut or gluten products.

Ingredients:
Raw cold-milled hemp protein powder (50% protein by weight).