Marcelle Revival Pro-Sculpt Eye & Lip Contour Care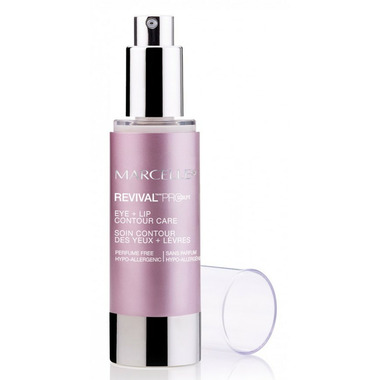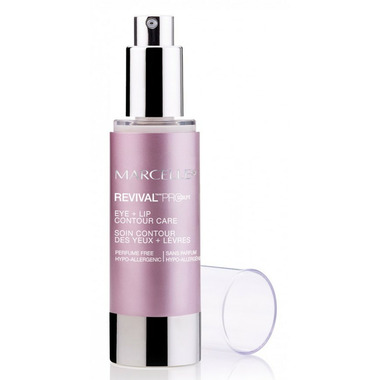 Marcelle Revival Pro-Sculpt Eye & Lip Contour Care
Marcelle Revival Pro-Sculpt Eye & Lip Contour Care perfectly adapts to the delicate skin around the eyes and lips, this eye cream reduces the signs of aging and regenerates the skin. Smoothes the look of lines and wrinkles.
Marcelle now introduces Revival Pro-Sculpt, with the latest technologies developed for mature skin, including 2 new benefits; a resculpting action and Vederine, which acts like Vitamin D for your skin.
In the cold, and at times dark, Canadian climate, we can't always get enough vitamin D from the sun. While known to be an important factor in bone health, vitamin D also plays an important role in skin health. Revival Pro-Sculpt contains Vederine® that acts like vitamin D for the skin to increase skin thickness and density, without requiring exposure to the sun.
Benefits:
Plumps skin
Improves skin density, firmness and elasticity
Smoothes the appearance of deep wrinkles
Refines the contours of the face
Regenerates and deeply moisturizes the skin
Combats effects resulting from hormonal changes and environmental factors
Increases skin thickness
Acts like vitamin D for skin without UV exposure – New benefit
Fights against skin sagging and improves its resistance to gravity - New benefit