Martin & Pleasance Hayfever Relief Homoeopathic Spray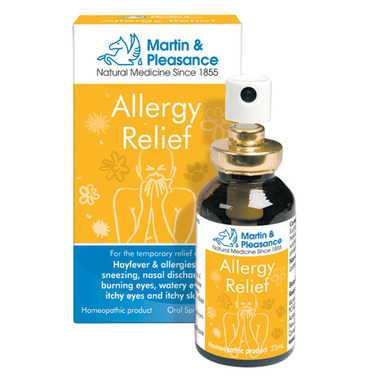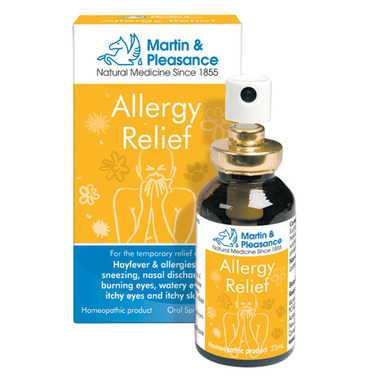 Martin & Pleasance Hayfever Relief Homoeopathic Spray
Hayfever Relief Homoeopathic
Homoeopathic sprays are lactose free and great tasting, easy to use and are rapidly absorbed into the bloodstream. Everyone can benefit from these remedies, including, children, the elderly, sensitive people. They can be used in conjunction with other medication. Works as a temporary relief for symptoms associated with hay fever.

This homoeopathic medicine has been prepared by traditional methods for the temporary relief of symptoms associated with: itchy eyes and nose, histamine reaction, runny eyes and nose, sneezing and catarrh.

Always read the label and use only as directed. If symptoms persist consult your health care professional.
Ingredients:

Allium cepa 6C, Euphrasia 6C, Kalium bichromium 12X, Natrium chloratum 6C, Kalium sulphuricum 6X
Sabadilla 6X, Ferrum phosphoricum 6X