Martin & Pleasance Traum Relief Cream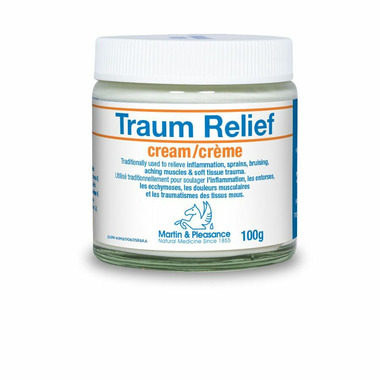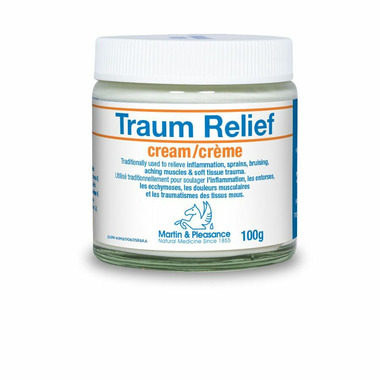 Martin & Pleasance Traum Relief Cream
Relieves the symptoms of: muscle pain, arthritis and rheumatism, minor sport injuries, joint pain, bruises and sprains.
Martin & Pleasance herbal creams have a high potency herb concentration, up to 10%, and are carefully blended with aqueous cream for maximum absorption.
In an aqueous base, which is light and non-greasy. Martin & Pleasance herbal creams do not contain parabens.
Directions:
3 times daily
Ingredients:
Arnica montana 3X, Calendula officinalis, Hamamelis virginiana, Echinacea augustifolia, Echinacea purpurea, Matricaria chamomilla, Symphytum officinale 4X, Bellis perenis 2X, Hypericum perforatum 6X, Achilliea millefolium, Aconitum napellus 6X, Atropa belladonna 6X, Mercury-Hahnemann's soluble 6X, Hepar Sulphide 6X, Ferr Phos 6X, Mag Phos 6X.